Procurement & Supply Chain
N-SIDE Suite is a game changer in clinical supply chain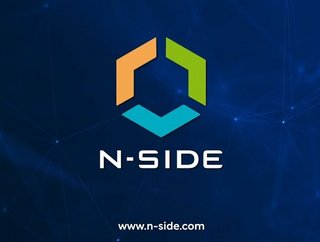 N-SIDE Life Sciences VP Sébastien Coppe explains how leveraging data & AI can streamline clinical plans: accelerate trials, mitigate risks and curb waste
N-SIDE combines deep clinical supply chain expertise with advanced mathematics, packaged into cutting-edge solutions to optimise the entire clinical trial supply chain by taking a global view and making data-driven decisions at every step.
"N-SIDE has been building extensive expertise over the past 20 years in empowering supply chain management in clinical development through advanced analytics and AI," says Sébastien Coppe, N-SIDE Life Sciences Vice President.
Pharma companies of all sizes use the N-SIDE Suite, an intelligent smart SaaS solution, to avoid supply chain bottlenecks, minimise waste, control costs, reduce time-to-market, speed up the initiation of new trials, manage production plans, monitor supply chain strategy for ongoing trials, and support commercial launches. Pharmaceutical and healthcare company Sanofi started a strategic partnership with N-SIDE five years ago to digitalize their clinical supply chain. This has led to impressive outcomes for their supply chain efficiency.
The N-SIDE Suite consists of the Supply App, for risk-based clinical supply optimisation; the Production App, for building and maintaining an optimal manufacturing strategy; and a comprehensive slate of BI dashboards and expert services.
The N-SIDE Supply App helps pharma companies optimise their supply chains throughout the trial lifecycle. It allows them to make data-driven decisions about issues including overage, packaging, sourcing, IRT setup, and depot shipments. The N-SIDE Supply App connects all the dots while measuring the precise impact of these decisions on patient service levels and budgets. With over 12,000 trials optimised, N-SIDE's Supply App can be used to design and optimise any trial of any size and complexity.
N-SIDE's Production App enables pharma companies to build and maintain an optimal clinical production plan. Specific constraints for R&D manufacturing are considered within the optimised planning. N-SIDE Production App allows quick and efficient responses to unexpected changes from both the Demands and the Supply Chain sides.
Digital twin concepts are increasingly applied to clinical supply chain management. N-SIDE provides three key ingredients of a digital twin for the clinical supply chain:
Strategic Supply Chain Planning based on accurate modelling of the R&D supply chain. As a direct consequence, it allows the optimisation of any trial design to reduce uncertainty in patient demand before the study starts.
Implementation of a global supply chain strategy. AI algorithms allow perfect alignment between clinical demand and supply chain needs, leading to reduced waste in the supply chain.
Real-time monitoring to proactively identify any gaps in the clinical forecasts as the trials progress and to discover unknown trends - for instance, patients staying longer on an oncological treatment - thanks to AI algorithms. This is where machine learning techniques allow you to reevaluate clinical assumptions, leveraging real-time data to provide an intelligent feedback loop during the trial.
This empowers a highly efficient clinical supply chain, both in terms of low global waste and supply chain risk.
"Globally, when you consider what happened during and after the Covid pandemic, we've seen a lot of good changes backed up by AI technology, leading to faster clinical development activity," says Coppe.
Read the full Sanofi report HERE.