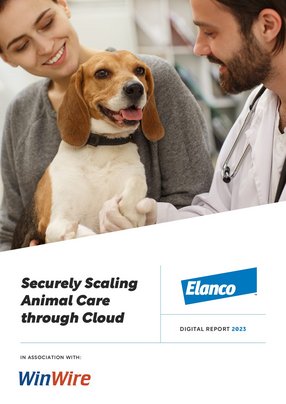 Elanco: Securely Scaling Animal Care through Cloud
After its split from Eli Lilly & Company, Elanco set its eyes on rebooting and rebuilding its entire IT ecosystem. Matthew Bull, CTO and CISO, tells us how
Elanco is a global leader in animal health dedicated to innovating and delivering products and services to prevent and treat disease in farm animals and pets, creating value for farmers, pet owners, veterinarians, stakeholders, and society.
Elanco products and services provide veterinarians, farmers, and pet owners in over 90 countries around the world with a complete approach to animal health. For more than 65 years, Elanco operated as a subsidiary of a US-based pharmaceutical company. In 2018, Elanco announced a corporate separation as part of an IPO.
This was a major event for Elanco, certainly the most significant event in their nearly 70-year history, which enabled them to rebuild the IT ecosystem from the ground up.
"Very rarely does an enterprise organisation get the opportunity to reboot and rebuild IT from the ground up," says Matthew Bull, Chief Technology and Information Security Officer at Elanco.
"Over the last few years, Elanco IT has been working to unlock the value of modern architecture and technologies, which we believe will act as a differentiator, enabling us to deliver new innovative products and services to our customers around the world."
Scaling-up Elanco with automation
Bull says scaling at speed has been a critical part of the process.
"We recognised very early on that our ability to deliver at scale couldn't be accomplished if we were to follow traditional, manual processes. For this reason, we placed a heavy emphasis on automation."
At Elanco, prioritising automation meant a shift in our focus towards a cloud native architecture following software-defined techniques.
"First, we defined our desired IT engagement model and developer experience. We then built a cloud-agnostic automation stack using technologies from companies such as HashiCorp and Red Hat.
"The objective was to deliver a programmatically defined IT ecosystem where services are provisioned, supported and secured as code. This paradigm unlocks speed, value, agility and flexibility when scaling and securing the IT ecosystem for internal and external users.
"We embraced the core principles and techniques of cloud across the value chain, covering research and development and manufacturing, and commercial," he says.
"The intent was to deliver a standardised, highly repeatable experience facilitated through automation. This approach unlocks autonomy for our product and project teams, whilst enforcing proactive controls to ensure we meet our quality, privacy, security and compliance obligations."
Elanco's approach to effective cloud utilisation
Bull reiterates that automation is the key to enabling Elanco to use the cloud effectively. He says if you are trying to operate workloads in the cloud - which by their very nature can be highly dynamic (ephemeral) - you need to have a mechanism that can keep pace, not reliant on traditional service requests.
This is especially true when looking to maximise the strengths of cloud, including continued innovation, cost optimisation and security.
"The automation layer gives us end-to-end visibility, as well as the ability to proactively and reactively manage our workloads, covering spend and our security posture."
Cloud automation, Bull says, also enables dynamic scaling (up and down).
"Seen from the other side of the coin, if we were attempting to do this manually, not only would we need a lot of human capacity, but realistically we wouldn't have the speed and agility that is being demanded by our business and customers."
Cloud is not a destination
Bull points out that the cloud is very different from how Elanco had been operating historically, which predominantly oriented around on-premises-based capabilities.
He says, "When operating on-premises, you are generally managing the end-to-end technology stack. The cloud is very different, including the financial model associated with it.
"I think one of the traps with cloud is to consider it a destination. Instead, it must be positioned as a shift in philosophy regarding how work gets done, with a focus on the business processes."
"Cloud can only be cost-effective when the principles of a cloud-native architecture are embedded in everything you design, implement, and support. If you fail to adjust, you are likely to experience spiralling costs, which will quickly erode the wider value proposition and any anticipated return on investment."
Bull points out that it's a continuous activity embedded with their product and project teams to ensure they're managing their cloud workloads effectively - and scaling them appropriately to take advantage of cost-control mechanisms.
"Due to its complex nature, this is an area that requires a lot of focus and pre-planning.
Wherever possible, we have built these foundational processes and standards into our automation because ultimately that's the best (maybe only) way to drive adherence at scale."
From challenges to opportunities
Bull says that for him, the most exciting aspect of this transformation is the opportunity it presents to deliver new value to customers through digital and data business models.
"Initially, as part of the corporate separation, the goal was simply to get to a position where Elanco could operate effectively and securely as a standalone organisation whilst continuing to meet our customers' expectations.
"Things are not perfect, with processes that must continue to mature, but I feel we achieved the desired outcome and we're very proud of the achievement. The are I get most excited about is the next wave of innovation that these capabilities can now unlock.
"I absolutely think the modern foundations we have established are a market differentiator that presents us with an ability to go after emerging digital and data business models.
"We are now able to move with speed, bringing new capabilities to our customers. It all comes back to the customer, and the innovation we can unlock."
Elanco's Partner ecosystem
Elanco, like many large enterprises, has a broad partner ecosystem.
"Our goal is to try to find partners with complimentary purpose and values," Bull says. "There are some I would call out that have really helped us on this journey."
WinWire's Cloud-expertise
"First and foremost, I would recognise WinWire, an organisation that brings a wealth of application and data expertise to the table. The sheer scale of the work over the past few years is beyond anything I have experienced in my career. There was a huge amount we needed to learn, and frankly, it would've been unrealistic for our teams to succeed within the aggressively defined timelines.
"We brought in WinWire, and they came with the cloud, application and data expertise we needed.
"The uniqueness of that relationship was WinWire engaged as a partner, focused on the Elanco business outcome, which goes above and beyond a traditional client-vendor relationship.
"WinWire's team operated on the ground, as an embedded part of our product and project teams. They brought specific expertise, right-sized for the job - expertise that Elanco simply didn't have access to at the time.
"They also brought horsepower and an ability to scale up where needed, to drive towards our outcomes and deadlines."
He says the other piece WinWire brought was helping Elanco implement and build-out the automation stack.
"A big part of our automation stack was the creation of predefined patterns that align with the workloads that we most commonly use across Elanco," he says. "WinWire completed an application and data dependency exercise to ensure the goal was clearly defined. They then supported the design and delivery of the patterns, treating them as products of their own. Our product and project teams use these patterns as the consistent starting point for all digital/data workloads."
HashiCorp Terraform
Another of Elanco's key partners was HashiCorp, who, Bull says, brought a host of forward-looking, open-source technologies to the table.
"We have positioned HashiCorp Terraform as our infrastructure-as-code software tool, standardising how we design and deliver solutions," Bull says.
"The advantage of Terraform is that it directly enables our Hybrid Multi-Cloud strategy.
"We believe the future is Hybrid Multi-Cloud, providing a flexible foundation to meet our regulatory and compliance requirements alongside our innovation expectations.
"The challenge, of course, is how do you support and scale Hybrid Multi-Cloud effectively?
"That is where Terraform and the associated HashiCorp technologies, which are predominantly cloud-agnostic, have made a big difference.
"Terraform enables us to programmatically define a set of controls built from our policies, directives and standards. These controls can then be provisioned across different hosting environments as needed."
"Additionally, we're managing a single codebase for each of the automation patterns.
"It brings the ability to support at scale and the obvious benefit of cost optimisation by only building things once and having a consistent skillset."
"Last but not least," says Bull, "By ensuring key quality, privacy and security controls are programmatically defined and proactively enforced, Elanco can easily verify the architecture meets all compliance obligations."
Future opportunity
A standalone Elanco ensures "we are keepers of our own destiny," says Bull. "The next exciting phase for Elanco is to unlock innovation for our customers around the world."
"I see tremendous opportunity in our future with a focus on digital and data business models.
"Whether we're looking across pet or farm - both with a unique set of challenges, I think these markets are primed for a digital revolution.
"I'm incredibly excited about Elanco's leadership role within this transformation, and I believe the foundations we've established will act as a competitive advantage for years to come."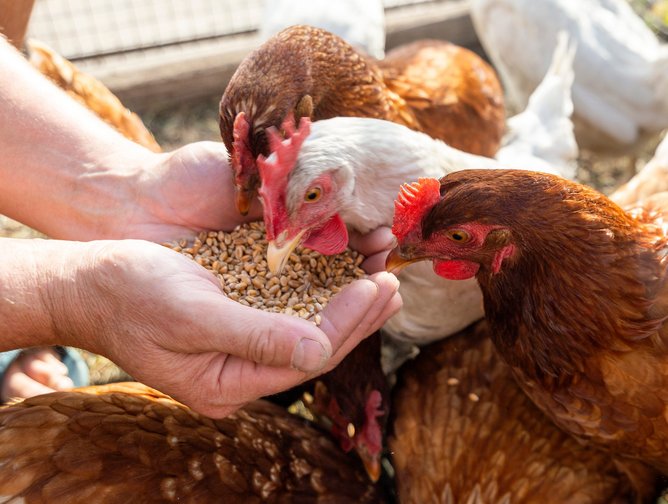 Elanco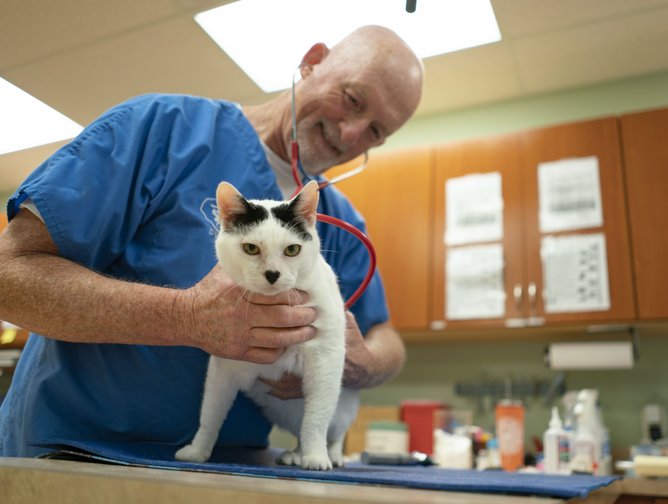 Elanco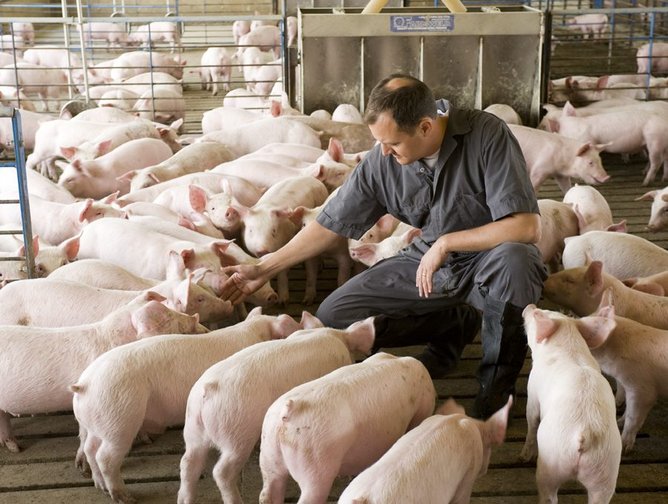 Elanco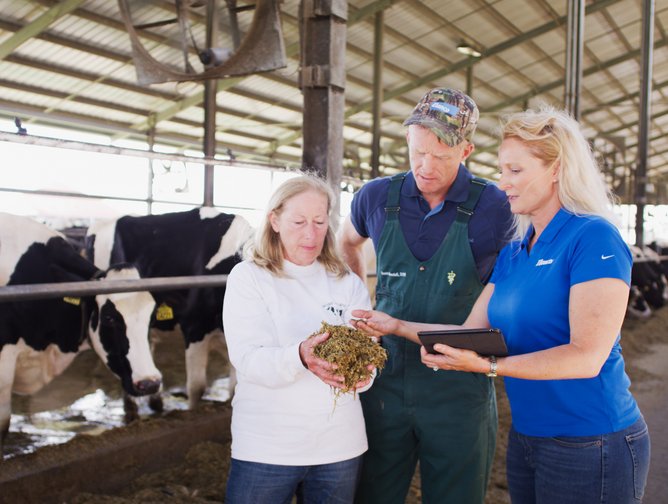 Elanco