3 healthcare CEOs top Fortune's Most Powerful Women list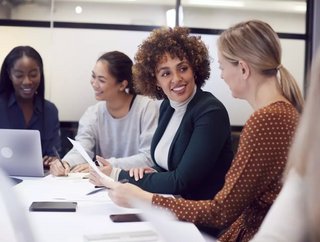 Three of Fortune's Most Powerful Women 2021 are leading healthcare companies. We take a look at who they are.
Fortune has released its annual list of the top 50 most powerful women. This year three of the top 10 are CEOs of healthcare companies. We take a look at who they are. 
Karen Lynch, CEO of CVS Health (1)
Karen Lynch is Fortune's most powerful woman in business in 2021. She became CEO of healthcare provider CVS Health in February this year, and soon turned the company's focus towards much needed COVID-19 tests and vaccines. 
Lynch started her career in insurance, before studying for an MBA to learn more about running a company. After holding executive positions at Magellan Health Services and Cigna, she became Aetna's first female president in 2015, a post she retained when Aetna was acquired by CVS Health in 2018. 
In June this year CVS Health became the highest-ranked Fortune 500 company ever to be led by a female CEO. 
Lynch is now leading plans to transform primary care delivery by turning hundreds of CVS pharmacies into "super-clinics." Under her leadership, the company is also been pioneering a programme that addresses disparities in maternity care. 
Rosalind Brewer, CEO of Walgreens Boots Alliance (6)
Rosalind Brewer was appointed CEO of Walgreens Boots Alliance, one of the largest retail pharmacy companies in the world, in March 2021. 
She began her career as a scientist, working for manufacturing company Kimberly-Clark, where she remained for 22 years, rising to the position of President of the company's Nonwovens Sector. 
Brewer went on to a number of executive roles, among them at Walmart and  Starbucks, and became the only African American member of the board of directors of Amazon in 2019. 
Brewer is one of only two Black women CEOs of Fortune 500 companies; of which there have only ever been four. 
Gail Boudreaux, President and CEO of Anthem (7)
Gail Boudreaux achieved a number of records as a college basketball player before starting her professional career. She has had executive roles at a number of healthcare companies including Aetna, BlueCross BlueShield of Illinois and as CEO of UnitedHealth Group. 
She formed her own healthcare consulting company called GKB Global Health, LLC in 2015. In 2017, she was appointed CEO of Anthem, a health insurance provider and the largest of its kind in the US. It is also the second largest American company to have a woman as CEO.