5 mins with... Joerg Schwarz, Infor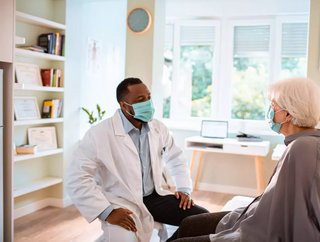 Joerg Schwarz, Director of Strategy and Solutions for Healthcare Interoperability at Infor, tells us how technology can improve the patient experience
Joerg Schwarz is the Director of Strategy and Solutions for Healthcare Interoperability at Infor, an enterprise software company providing services in 47 countries. Here Schwarz deciphers the complex area of paying for healthcare, and explains how technology can help to improve the patient experience. 
How does payment for healthcare services vary around the world? 
One of the perennial idiosyncrasies in healthcare is that patients do not know the cost of a treatment upfront. Unfortunately, neither does the hospital or payor. In some European countries, payment is based on DRGs (Diagnostic Risk Groups), adjusted for risk and comorbidities.  This not only makes it clear to hospitals how much they will receive for their services, but it also allows clear communication with the payor and patient about expected costs and patient co-payments based on the expected length of hospital stay and terms of the insurance.
In the United States, bundled payments (roughly equivalent to the DRG based payments) are rare and hard to implement because many hospitals do not know the cost for the treatment. Many services are billed by individual sub-contracted providers, such as anaesthesiology, laboratory, radiology and so on. 
How can payments become more transparent for patients? 
To achieve full price transparency for both payors and patients, hospitals would have to offer bundled payment-based pricing, which means the hospital would pre-negotiate contracts with its subcontractors and pay them a percentage of the bundled payment (as is common practice in countries with DRG based payments). 
It would also require that a hospital would be able to track costs for services by DRG, so they could determine what their actual cost is for delivering a DRG. They they could define a price for the DRG. This can be accomplished with strong interoperability between the clinical and financial system to assess actual cost for the delivery of care for each individual patient (and thereby DRG or service line).
Based on the above, a hospital could calculate the co-payment for a patient, assuming everything goes to plan, and the patient can be discharged after the standard hospitalisation period, upon admission for full patient price transparency.
How can digitisation improve patient engagement? 
Many hospitals in the United States and around the world started to implement a "digital front door" strategy during the pandemic. With COVID cases rising and overwhelming health systems, it became clear there needed to be alternate ways to schedule patient encounters, meet patients, and even collect patient data. 
A digital front door, the epitome of a hospital's digitisation strategy, would allow patients to schedule and change appointments – both in person and virtual – online. Bringing the ease-of-use to appointment scheduling, which is customary outside of healthcare, to the healthcare provider–patient relationship is a big step towards patient engagement. 
A digital front door can also facilitate virtual or tele-visits that allow virtual patient provider interactions, which makes it easier and more convenient for patients to engage with the health system. 
Many systems are now also exploring the possibility of implementing remote monitoring devices (blood sugar and pressure, heart rate) that transmit data securely over the internet to the care providers for chronic disease or post discharge monitoring. 
A smart digital front door separates noise from useful data and alerts care providers when their patients need to be looked after – this type of preventive care is associated with creating much higher value than the traditional reactive care, in which care providers just wait for escalations to intervene.
What do healthcare organisations need to do to streamline care delivery? 
Care delivery inside the hospital has been streamlined for years and is efficient. Improvements can be achieved in the patient onboarding process, which often still requires patients to fill out paper forms – and the data from those forms then must be manually entered into an electronic system. A more efficient way to do this is with a digital front door, which allows a patient to schedule an appointment and already enter all the data that would be captured through paper forms.
The second big area of improvement is transitions in care. It is not enough to streamline care delivery inside the four walls of the hospitals. For true value-based care, delivery needs to be streamlined across the care continuum. That means that all providers of care are coordinated and share data about the optimal care for a patient, so that for example after a hospital discharge immediate follow-up by the PCP is guaranteed and appropriate care is delivered either at home or in a skilled nursing facility.
Since different providers often use different information systems, interoperability plays a major role in this streamlining process – from securely enabling mobile and web-access for patients to enabling data exchange between different systems, interoperability is required to let data flow in the interest of better care deliver and clinical outcomes.
What innovations do you think we will see in the near future, in terms of improving the patient experience? 
The digital front door will allow patients to engage more efficiently with their care provider team and hopefully achieve the same convenience consumers are used to from other service areas. 
However, the transformation of the healthcare industry will go far beyond this. In the US the 21st Century Cures Act mandates that payers and providers give access to a patient's data in the Fast Healthcare Interoperability Resources (FHIR) format. Unlike previous patient portals, this will allow patients to collect and aggregate data from various places in one platform and decide with whom they want to share their data, and for which purpose. 
When a patient seeks out a new doctor for example, the patient can provide access to their entire medical record in an instance, instead of going through a lengthy process of data retrieval or filling out paper forms. This process could also be used to match a patient with a clinical trial, or to speed up life insurance underwriting. It is clearly the intention of the government to put patients in the driver's seat on governing their data, and that will lead to many improved use cases and improved patient experiences.
What advances will be made in terms of virtual care? 
"Virtual hospital" or "hospital-at-home" programmes have tremendous potential to improve the patient experience. Since 2020, the US Centers for Medicare & Medicaid Services officially pays for programmes in which patients receive high acuity care in their own home. 
This requires technological innovation, such as monitoring the patient's vital data remotely, and is paired with regular care provider visits, which also require mobile interaction to document the visit and any orders or prescriptions. 
Intelligent use of technology, orchestrated by interoperability solutions, allows patients to remain in the home they are familiar with, while receiving hospital-level care – which is delivered at a lower cost. It's a true win-win situation for all parties involved.