Addressing the mental health crisis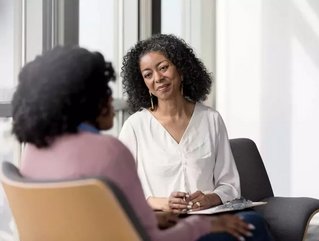 Experts from healthcare provider Connect Health say that mental health is at breaking point and transformation is needed now...
New research into the concerns of people with healthcare needs amid COVID-19 was explored at Connect Health's latest Change webinar, where industry leaders debated how to transform services to improve UK mental health support. 
Charlotte Augst, Chief Executive of the charity National Voices, presented findings from its qualitative study charting the real experiences of people from May 2020. It reveals how patients felt abandoned, provided with information that was insufficient, contradictory or late, and with 'glib statements' that failed to acknowledge the hardships faced, and didn't offer practical insight. 
During the session, entitled 'Achieving the vision of Improving Access to Psychological Therapies (IAPT)', Augst explained: "One of the things we found was that we need to address what helps people cope. Patients may not get their hip operation for the next 12 months, but how can we still support them?
"Patients simply don't distinguish between physical and mental health in the way the healthcare system does. It's the same thing to them. And the areas the system often lets them down on – pain, fatigue, breathlessness, anxiety - are exactly at the interface between physical and mental health."
For Augst, failures for these patients can be attributed to a lack of leadership. "The thing I regret the most about where we are now is that we've had an absence of clear, values-based leadership that would have helped us to remain united. We've allowed an initial moment of unity to disintegrate and become fragmented. The narrative of it being specific groups of society that are to blame [for the spread of COVID] decrease our resilience to coping with the challenges that 2021 will hold. I long for a leadership that taps into our goodwill for each other.
"Lockdown has been hard for people. People who normally use healthcare regularly have experienced terrible situations. We need to do everything we can to take the pressure off them. We also need to take self-management more seriously because it's not on the agenda. 
"As far as I know, not a single piece of information has been produced by NICE (The National Institute for Health and Care Excellence), the Government or the NHS about how to care for yourself during COVID, yet the vast majority of care has taken place in people's bedrooms and living rooms. This is an example of the complete blank when it comes to realising that most healthcare takes place inside our own homes and communities."
Marie Chellingsworth, Group Clinical Director for the Concern Group, a national mental health and wellbeing organisation that provides a number of psychological services across England, addressed both the successes and challenges of the IAPT (Improving Access to Psychological Therapies) programme. Successes, include:
1.69 million referrals to talking therapies, up 5.7% from 2018/19
87.4% started treatment within 6 weeks
6.9 sessions of treatment on average
606,192 referrals completed their course of treatment
She said: "Before the IAPT programme, people could wait up to 24 months to see a CBT therapist, if they were seen at all, which means we were unable to meet NICE guideline care. This would never be acceptable for physical health.
"Over 16 million people have a long-term physical condition and 30% of these will have mental health issues. We need an integrated approach, and we need to do more to breakdown silo mentalities."
The link between unemployment and mental health was highlighted by Claire Forkes, Service Manager, Occupational Health Services at Connect Health. "A shocking statistic is that just 43% of people with mental health problems are in employment and that's just not good enough. Mental health is expected to be a continuing growing concern post COVID, as are unemployment levels.
"Sadly, not much has changed in 10 years. Hopefully a positive from the pandemic is refreshing our focus. Employment is one of the most strongly evidenced determinants of mental health so it's well worth our time and IAPT is helping show how this can be embedded. A simple example, such as offering flexible appointment times, can be the difference between someone keeping their job or not."
Claire Forkes outlined what healthcare providers and commissioners can do to promote the concept good work is good for you, including:
Being an exemplar workplace/commissioner that helps to shape the culture
Partnering with and championing others – the very best successes can be seen when we draw on the expertise of other organisations. We don't need to be the only experts in the field. We need to be better at sharing good practice.
Cutting through red tape and professional barriers and reducing silo working.
 Tailoring services to diverse communities, as part of a patient-centred approach, was discussed by Mini Mangat, Head of Patient Engagement at Connect Health.
She said: "The pandemic has had economic and social impacts that are disproportionately affecting specific groups, such as BAME (Black, Asian and minority ethnic) communities, and so tackling inequalities, especially racism, is vital, emotive and challenging. It requires leaders and individuals to understand their own biases, beliefs and behaviours. It needs every component to recognise the stark reality of inequality."
Mangat outlined how person-centric care is key, specifically:
Personalisation and recognition of cultural background is important. It's about getting to know our local communities, through practical improvements such as literacy support and translation
We need to be meeting faith-related and religious needs
Increasing ethnic diversity of our workforce, as a lever to build trust
We need to keep the community at the heart and have IAPT services wrap around that because care is more likely to work where people feel safe and listened to
Often people do know what they need, but they've never been asked – we need to ask
Quality partnerships are key, so anchoring onto initiatives already happening that engage the community - IAPT needs to be a part of that
We all have good and bad mental health but we need to change the language we use to avoid the negative connotation for wellbeing. For example, the phrase 'died by suicide' is preferred to 'committed suicide'
She adds: "It's not as easy as taking our workshops to communities, we need to establish lasting relationships through adapting and co-creating culturally-sensitive initiatives. We should be getting our practitioners in front of these people to build relationships – not the other way around."
Dr Ollie Hart, GP and PCN Clinical Director NHS Sheffield, focused on the integration of mental health into primary care. He agreed: "We need to get away from silos. With mental health especially, we see a significant degree of emotional complexity, trauma, wrapped up with employment, drug and alcohol use, low self-esteem and those kind of factors. Often there is an overlay with MSK issues and those tend to be multiple and complex too.
"We need to move from a criteria-based service, because in real life people are complex and messy. Having a service where you're in or out, because your diagnosis fits or doesn't, is not particularly useful. Everyone needs to have coaching skills to make this work – physios trained as counsellors and counsellors trained as physios."