Capitalizing on the gains of digital health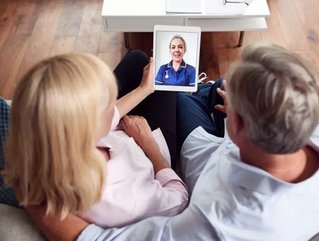 Adam Sabloff, VirtualHealth Founder and CEO, writes about how healthcare providers can take advantage of the leaps digital healthcare made in 2020...
While 2020 will be marked by the global tragedy of the Covid-19 pandemic, it will also likely be known as the year that digital healthcare finally took its long-awaited position at the top of the healthcare delivery chain. No longer a "nice to have," digital health tools like telehealth and connected devices have become a "must have" for healthcare organizations. 
The consumer tech concept of "there's an app for that" is finally coming to healthcare. Reports show that investors poured a staggering $5.4 billion into the digital health industry by June of this year. Healthcare consumers now have apps for talking to mental health professionals, wearables to monitor their heart rate and physical activity, and one click-videoconferencing for doctors and specialists. 
While this innovation is important and essential to managing individuals' health, especially during the pandemic, none of these services talk to one another, leaving doctors, care managers and caregivers without a complete picture of their patients' health. Healthcare suffers from "silo sickness." 
Just as people have come together to tackle Covid-19 head on, healthcare industry leaders must now collaborate to determine how we will make all of this data interoperable, collaborative, automated, and meaningful across apps, wearables and platforms for every patient – regardless of their finances, health conditions or zip code. 
Here are three opportunities to capitalize on this innovation and bring the industry together:
Build on proactive movement: As consumers now have several devices and apps at their fingertips to monitor their health, the industry has an opportunity to empower patients to get ahead of major health issues and to fundamentally shift the healthcare experience to be strategic and seamless. For example, what if, using a cohesive technology approach, a provider was alerted that a patient did not refill their prescription, followed by a medication delivery service automatically sending the prescription straight to the patient's doorstep? This kind of integrated and thoughtful collaboration would streamline the experience across a connected, automated ecosystem of care and help make healthcare services more proactive with little need for behavioral change. 
Lead with empathy: We all entered this field to serve people and to improve lives. To do this, we need to bring innovation to our most vulnerable populations. High-tech healthcare solutions should not be reserved for individuals on commercial plans but made equally available to Medicare and Medicaid enrollees. Better technology and automated processes can create a mesh network of care around the patient, incentivizing investments into underserved, underprivileged, and elderly communities. Ultimately, this leads to better care, at lower costs, with lower rates of hospitalizations, with better outcomes.   
Rethink "healthcare" services: For years, the industry has discussed the importance of non-clinical factors – finances, nutrition, social wellbeing (Social Determinants of Health)– as part of people's health, but now is the time to integrate these many influencers together into the healthcare delivery system. We need to go beyond healthcare delivered by and in hospitals and doctors' offices, and invite community support, transportation and food delivery services to enter the ecosystem. By providing care directly to the consumer's home or community, we free up doctors' offices for management of chronic conditions and thereby free up hospitals for unavoidable emergencies.
The technology to create an infrastructure that integrates clinical, mental health, and socioeconomic solutions and data to deliver whole-person care affordably and proactively exists. The challenge is to bring together bleeding edge technology with cutting edge medical operations to create a transformative healthcare journey that expands delivery of services from within the walls of the hospitals and doctors' offices into the community and ultimately into the home. 
2020 may be the year of the pandemic, but it can also become the long-awaited year of a unified and collaborative digital health revolution.