Cloud solution for US healthcare compliance launches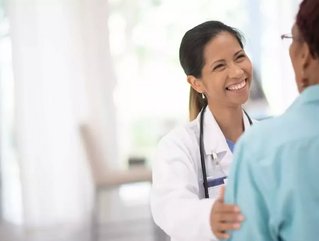 The service will help providers meet standards as they move to the cloud...
A new service has launched to help US healthcare organisations achieve digital transformation by providing solutions to meet compliance regulations and remain secure as they move operations to the cloud. 
FNTS, a multi-cloud and managed IT services provider, is releasing the FNTS Healthcare Cloud to help organisations achieve HIPAA compliance to support their mission-critical systems and software in the cloud, while also protecting data and mitigating risks.
In a press release, FNTS said the service is being launched at a time in which the healthcare sector is facing increasing risks to security and compliance "due to an evolving threat landscape." 
In 2019, the healthcare industry accounted for 4 out of every 5 data breaches. At the start of this year it was estimated that in 2020 data breaches will cost the sector $4 billion, however the unprecedented growth of digital healthcare technologies due to Covid-19 may result in an even higher figure. 
The FNTS cloud service aims to help organisations adhere to regulatory standards like data protection act GDPR. It also provides medical solutions to help meet accountability standards like HIPAA and the Health Information Technology for Economic and Clinical Health Act (HITECH). 
There are four different managed service packages available with various levels of security and compliance for healthcare providers to migrate their workloads to public or private cloud environments. 
FNTS, a subsidiary of First National of Nebraska, was founded over 25 years ago to support organisations in the finance and healthcare industries with compliance solutions. 
FNTS President Kim Whittaker said of their new service: "Not only can downtime and regulatory fines be costly, but the damage caused to an organisation's brand can be insurmountable. We know from the deep relationships we have with our clients and the decades of experience serving highly regulated and compliance-driven industries that they not only need a tailored cloud solution to serve them, they also need a strategic co-innovation partner who will guide them through the process and work with their internal team on digital transformation efforts."
The company's Chief Information Security Officer Robert LaMagna-Reiter added: "Our dedicated experts understand the complex systems and applications that are mission-critical in serving customers in these industries. We become an extension of an organization's team to provide a high level of ongoing personalized support that empowers teams to focus on strategic initiatives instead of day-to-day IT tasks."