CVS Health launches a new pilot programme to combat diabetes in underserved areas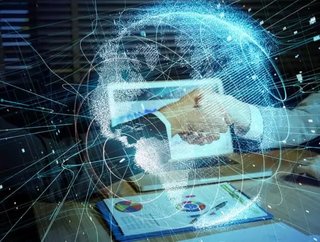 Following on from the Department of Justice's approval of the $69bn mega merger of CVS Health with health insurance company, Aetna, CVS Health is set...
Following on from the Department of Justice's approval of the $69bn mega merger of CVS Health with health insurance company, Aetna, CVS Health is set to undertake a pilot programme in the Tri-Cities area of Atlanta, Georgia.
"In our new health care model, we provide people access to more affordable care when, where and how they need it," the company has previous  stated. "Care will be coordinated among the health care providers, caregivers and their health care teams, leveraging the connectivity CVS will provide.
Aimed at addressing diabetes in medically underserved communities with chronically high rates of this disease, the company has partnered with digital health business, Rimidi Inc to improve access to essential care.
Enabling efficient personalised care to forward the future of healthcare, Rimidi will harness its platform in collaboration with the company and engage community-based organizations to ensure that at-risk residents can be identified for participation.
This grassroots approach will help ensure residents have access to care in their own communities with the help of best-in-class organisations that are providing health care and community services.
"Like many major US cities, Atlanta has significant disparities in life-expectancy across the metropolitan area, from 71 years in medically underserved communities to 84 years in more affluent neighbourhoods. Our collaboration with CVS Health will build on the foundation laid by community partners to address these needs and to bring health care services to people where they live and work," said Dr Lucienne Ide, Rimidi Chair.
See also
Together with community organizations, the companies will enroll residents onto the Rimidi platform and engage them in the diabetes education and support services offered through the pilot. The combination of hyper-local health care services through a pilot CVS Pharmacy location and digital services through Rimidi aims to decrease barriers to care and improve the patient experience.
CVS pharmacists and community certified diabetes educators will have the goal of supporting participants throughout the continuum of care, providing additional touch points designed to address their individual needs between primary care visits.
"CVS Health has a community-based focus, engaging consumers with the care they need when and where they need it, including through face-to-face contact with CVS pharmacists right in their neighbourhoods," added Thomas Moriarty, Chief Policy and External Affairs Officer, CVS Health. 
"The organisations that we collaborate with, such as Rimidi, are helping us deliver on our purpose of helping people on their path to better health."
CVS Health has a longstanding commitment to building healthier communities for the people of Georgia. Through its employee volunteer program, CVS Health colleagues logged more than 680 volunteer hours last year in Georgia in support of local community causes throughout the state.
Additionally, over the past three years, CVS Health has contributed nearly $850,000 to local community organizations in Georgia, lending its support to programmes that improve access to health care; provide chronic disease management; promote smoking cessation and youth tobacco prevention; and help combat prescription drug abuse.