Diabetes reversal programme raises funds to launch in 2021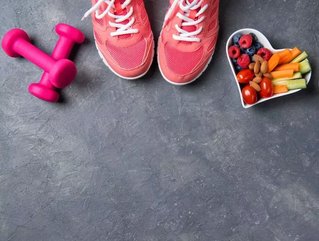 The digital healthcare programme combines therapeutics, lifestyle changes and virtual support...
A UK startup aiming to help patients with diabetes reverse the condition has raised funding to launch its digital healthcare programme next year. 
Habitual has raised £575,000 in total investment to support its public launch in 2021. The programme combines digital therapeutics with diet and lifestyle changes, along with ongoing support for the patient. 
Habitual's diet replacement products include shakes, soups, and porridge, created to provide essential nutrients while being gluten-free, soy free and contain no artificial sweeteners. Daily content delivered via an app includes health tracking, aimed to help the user create healthier lifestyle habits and monitor the results over time. 
The third component is a virtual social support group for individuals to keep themselves motivated. 
Habitual was founded by Dr Ian Braithwaite and Napala Pratini in September 2019 after they met delivering diabetes reversal programmes for the UK's National Health Service (NHS). They built the programme in collaboration with specialists from Harvard Medical School, the University of Cambridge, and Stanford University. 
The founders say the programme is "the UK's first completely digital weight loss and habit change programme, delivering lifelong diabetes prevention and reversal with 60 per cent efficacy."
It is estimated that 415 million people are living with diabetes around the world, which is around 1 in 11 of the world's adult population. This figure is expected to rise to 642 million by 2040.
In the UK the number is just under 5 million, 90 per cent of whom have type 2 diabetes. According to Diabetes UK, the figure is increasing substantially each year, and people with type 2 diabetes are 50 per cent more likely to die prematurely. 
Research has shown that type 2 diabetes can be reversed with a low-calorie diet. CEO and co-founder Dr. Ian Braithwaite explained: "We now have strong clinical evidence that remission can be the goal for most patients. Sadly, with the NHS at a breaking point, it is not in a place to deliver intensive remission programs to the 4.2 million type 2 diabetics in the UK. 
"We started Habitual, the first solely digital diabetes remission program, to scale this research to anyone who needs it, no matter where or who they are. We are already seeing astounding results, with all patients stopping or reducing their medications and on their way towards living diabetes-free. 
"This fundraise, from two of London's top early stage funds, is about more than growth capital—it validates strong investor conviction around moving healthcare systems towards a completely new paradigm for diabetes treatment."