Digital healthcare and the human touch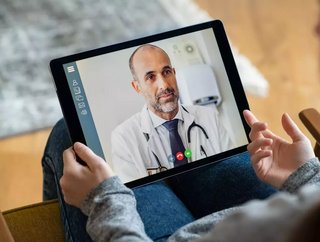 Raymie McFarland, Vice President of Sales & Business Development at Noteworth, on what's next for digital healthcare as doctors' offices reopen
For all the benefits that come with technology in healthcare, there is no replacement for the human touch. The rapid adoption of digital healthcare thanks to the COVID-19 pandemic forced many healthcare organisations to embrace technology to treat patients from afar. So where does digital healthcare go now that restrictions are easing, and doctors' offices are reopening?  
Improving the care relationship
Digital healthcare platforms should now be used to improve the clinician/patient relationship through technology even though the number of in-person visits is increasing. The use of digital healthcare is not about technology replacing humans. Instead, it is about augmenting and supplementing providers to improve the ways they deliver care. It can relieve clinicians of routine and administrative tasks affording them more opportunities to practice at the top of their license.
The use of a digital healthcare platform can streamline the workflow on the administrative side and provide the clinicians with more time to focus on the patients. Clinicians I have spoken to say one issue they experience is they are pulled in too many different directions when it comes to patient assessments, keeping records, and other paperwork. We can now give the caregivers one place, one platform, where they can perform all these duties. Saving precious time that can be dedicated to focusing on their patients. 
We also need to look for ways to enhance those interactions with patients and improve the overall experience. At the top of that list is increasing engagement. Digital healthcare provides the opportunity to increase the amount of contact between clinician and patient. Now clinicians can increase the amount of time they see and talk to patients. A crucial need for those with chronic conditions who do not have the time to make frequent trips to the doctor's office. 
Increasing access to healthcare
Now through digital healthcare, there is no reason why patients who need more attention cannot get it, even if they cannot make it to the office. The same is true for patients inside hospitals. Nurses can meet patient needs more frequently. The use of digital healthcare platforms allows them to supplement their normal rounds and duties by quickly answering a patients' call at their stations, providing them more opportunities to engage with the patients as needed. 
This is especially true for elderly patients. A recent study showed older patients were able to live independently longer thanks to digital healthcare. This is an example of using technology to allow patients to live their lives in ways that are important to them, not just to make the clinicians' jobs easier. Elderly patients who need to see their doctors and nurses more often but are not under constant monitoring can now stay home thanks to technology. This keeps them out of costly residential care homes and living more independent lives.
Reducing costs
Studies show both providers and patients can reduce costs with the use of digital healthcare. One recent study found most of those savings came from keeping patients out of emergency rooms when they do not need to go to one. Each time a patient avoids an unnecessary trip to an emergency room they can save anywhere from $300 to $1,500.
The cost of a visit through a digital healthcare platform is far less. It also keeps the cost down for clinicians by saving vital staff and resources in the ER for the patients who need them. The cost savings can be seen in every office. That same study found a telehealth visit compared to an in-person office visit saves about an average of $114.
Reducing transmission
The digital element also provides an element of safety and security even as the restrictions and health risks from the COVID-19 pandemic are easing. There have been fewer cases of influenza in the 2020-2021 flu season than in any season on record. 
The Centers for Disease Control and Prevention says there have about 2,000 cases recorded since September. That is just a small fraction of the average number of cases over the same period of time in recent years which stands at 206,000. The measures to stop the spread of COVID-19 essentially eliminated this flu season. But doctors say influenza will return along with society's normal routines. Digital healthcare can continue to help limit patients' exposure when the flu does return. Now patients can elect to see their clinicians from home instead of going to hospitals and medical centres where they could be exposed to the virus.
 
Considering all these factors there is no need for clinicians to fear this use of technology. The human-centred element of care delivery will endure. But medical professionals now have more options to expand their classic care model. Spending more time with patients thanks to the time and resources technology is saving them. Ensuring that the human touch does not fade away.