Digital healthcare trends for 2021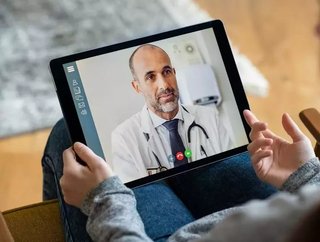 Ryan Warren, Global Lead for Healthcare & Life Sciences at Lenovo Workstations, gives us his healthcare predictions for 2021 and beyond...
A challenge for healthcare institutions where only the advancement in technology can help is artificial intelligence (AI). AI will allow clinicians and researchers to harness and analyze all the healthcare data being generated by patients. 
By 2025, it is projected that there will be over 40 billion connected devices globally, all of which will be tracking and gathering patient data. It's no wonder that healthcare data is the fastest growing segment with an average of 36% compound annual growth. 
The potential of this data is extraordinary; we can use the data to predict patient outcomes by analyzing population health, develop patient care plans, assist radiologists in identifying potential tumors or quickly build the next group of clinical subjects for rapid development and deployment of clinical trials. 
The possibilities are endless with AI, but it has the potential to transform patient care and patient outcomes while also significantly reducing the overall cost of healthcare. 
We are also starting to see how healthcare systems are embracing newer technologies like augmented reality and virtual reality (AR/VR) to help facilitate a higher quality of collaboration and training versus a traditional video webinar. With VR, healthcare workers are able to train and prepare for real world events all while being in a remote location. 
VR has been proven to increase trainee engagement and knowledge retention when compared to traditional training environments, while also reducing training time and cost in the process. VR hardware and software companies also have built-in tracking and analytics which allows institutions to produce a more proficient workforce. 
Another trend that we are seeing that will have a dramatic impact on the future development of medical technology, is the cross collaboration of multiple companies to create new product offerings. The lines are blurring between hardware and software vendors as customers are looking for multiple vendors to come together to provide the best solution for their clinicians and patients.
Over the short-term, the fastest growing health tech will be related to telehealth, telemedicine, and virtual care. It was already a growing trend pre-COVID-19, but exploded in this pandemic, and we don't see it going away. As we become a more globally connected community via the internet and 5G, high quality healthcare will become more of a reality to those in underserved areas around the globe. 
Rural patients won't have to make the choice to go see a doctor or specialists that are hours away, but instead will be able to connect with them via their laptop, phone or smart display. Additionally, as more healthcare devices become connected, clinicians will be able to track and monitor their patients remotely and notify family members and loved ones if they see something that is of concern. 
The hope is that with better healthcare technology, we will become a healthier society while simultaneously reducing the strain on the system and the patients in care.