EU Commission proposes new health technology assessments (HTAs)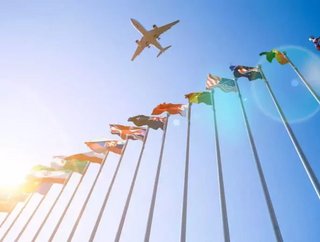 The European Union Committee has revealed its proposal to implement a new health technology assessment amongst EU Member States to guarantee greater tra...
The European Union Committee has revealed its proposal to implement a new health technology assessment amongst EU Member States to guarantee greater transparency and empowerment to patients.
The proposal will enable patients to take greater advantages of technology within the management of their healthcare needs and support the development of new digital tools to further shape traditional healthcare processes, albeit at a lower cost.
The move will also allow the EU to create a 'standardised' methods within the sector across member states through the use of clinical assessments. It will also impact manufacturers, where they will abide by one set of standards within the production of new drugs, medical equipment and medical devices.  
Vice President of the European Commission, Jyrki Katainen explains: "Reinforcing Health Technology Assessment co-operation at EU level boosts innovation and improves competitiveness of the medical industry. The healthcare sector is a crucial part of our economy, it accounts for approximately 10% of the EU's GDP.
"We are proposing a regulatory framework that will bring benefits to patients all over Europe, whilst encouraging innovation, helping the take-up of high-quality medtech innovations and improving the sustainability of health systems across the EU."
See also
"The implementation of a new EU HTA regulation will enable healthcare products to be bought to market faster, lead to greater cooperation at EU level and collaborate in four key areas: joint clinical assessments, joint scientific consultations, identifying emerging healthcare technologies and voluntary cooperation in further areas of interest."
"Access to innovative health technologies for EU patients is a shared goal. Our healthcare systems are facing some unprecedented challenges from an ageing population and the increasing prevalence of diseases such as diabetes, cancer and dementia," commented EFPIA Director General Nathalie Moll.
"Undoubtedly, the 7000 new medicines in development; new treatments like gene and cell therapies or combination therapies for patients fighting cancer will play a key role in addressing these challenges. Continued collaboration on how we introduce these new technologies into our healthcare systems will be key. HTA is an important part of that process, informing health care decision makers about the relative value of health technologies. In our view, the Commission's proposals represent a positive, collective step forward in supporting access to new treatments for patients across Europe".
If adopted, the use of health technology assessments will come into force after three years, enabling member states to adapt its current processes to accommodate this new requirement.
However, not all member states are on board with the proposal. It has been reported that Germany is not keen to adopt the use of HTA reports, but has been widely favoured by member states.