Generali Global Assistance ramps up its healthcare ambitions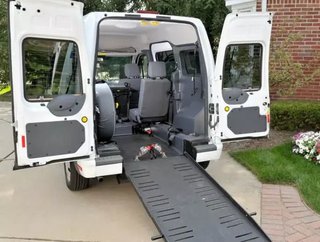 Insurance company Generali Global Assistance is looking to further its healthcare ambitions by recently partnering with rideshare company Lyft. The agre...
Insurance company  Generali Global Assistance is looking to further its healthcare ambitions by recently partnering with rideshare company Lyft. The agreement will see the companies support those who suffer from minor inconveniences, to life-threatening medical situation and all those in-between in its new suite of service offerings.
Housing over 50 accident, health, property and casualty insurers amongst the clients which utilise its services, the deal will see help ensure that set-up and billing for covered transports for insured and corporate travellers can be managed efficiently, with less travel interruption and higher productivity for travellers. The first of many partnerships to come in future, the deal will see a reduction in overall ground transport costs.
"This partnership with Generali Global Assistance enables us to get one step closer to our mission of improving people's lives with the world's best transportation," said Dan Trigub, Head of West Coast Healthcare Partnerships at Lyft.
 "Together, we're working to provide even more customers with an efficient and effective transportation solution in a variety of situations – improving transit options for millions of their customers across the country."
Related stories
Generali Global Assistance has also recently acquired tech-enabled caregiver marketplace CareLinx, which provides and improves access to affordable, quality home care for families, large health systems, and insurance companies.
Chris Carnicelli, CEO of Generali Global Assistance, said: "Healthcare in general, and CareLinx in particular, have a direct synergy with our value proposition of providing 'non-stop caring' to our customers.
As the senior population continues to rise, both families and health systems are faced with the dilemma of how to provide an adequate level of quality, but affordable care.
CareLinx shares our mission of improving lives through services that can lessen the impacts of life's most stressful periods and by providing them with the necessary resources to rapidly expand their market share, we believe we will help them positively affect change to senior care services in the United States."
Lyft is currently integrated with CareLinx, providing a seamless delivery of patient centered care. Consequently, CareLinx and Lyft have developed CareRides, which has become an essential door-through-door transportation service to increase freedom and mobility for millions of individuals who need extra support across the US.