GSK and Schneider Electric partner up to improve sustainability efforts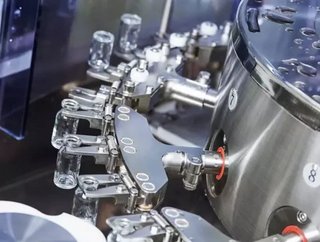 Taking on some of the world's biggest healthcare challenges, global healthcare company GSK have recently entered a new partnership with Schneider Elec...
Taking on some of the world's biggest healthcare challenges, global healthcare company GSK have recently entered a new partnership with Schneider Electric, highlighting its mission to better manage online community GSK Supplier Exchange. The Supplier Exchange is a "members-only, non-competitive and free platform for GSK suppliers to engage directly with GSK, experts and peers to build trust and improve environmental performance," according to 2degreesnetwork.
The move will enable vital information to be passed to healthcare suppliers, embedding essential tools to improve environmental performance, through energy, water and waste management.
The company has a rich history, with the GlaxoWellcome plc and SmithKline Beecham plc merger in the early 2000s. The company is now 1st in the Access to Medicine Index, and is third in the Pharmaceutical sector Dow Jones Sustainability Index score for economic, environmental and social performance. With over £1.61 billion generated in 2016, GSK researches, develops and manufactures essential medicines, vaccines and pharmaceutical products, with 87 manufacturing sites and research centres worldwide.
Now growing in the Asia Pacific region, the company is a health leader, developing drugs for a number of acute and chronic conditions and. In 2016 alone, the company invested £2.6 billion into the search for new pharmaceutical medicines, and distributed more than 833 million doses of vaccines around the world.
The company's Supplier Exchange currently supports over 350 suppliers, where the company are increasing its efforts to improve sustainability and energy efficiency, with over 50 percent of emissions related to the company's supply chain strategies. This initiative builds on a 14-year partnership between GSK and Schneider Electric, as well as corporate partnerships with over 3,000 scientific and academic partners.
Schneider Electric will serve as the community manager for the GSK Supplier Exchange, which has more than 700 members. The Exchange delivers informative content, and provides a forum for collaboration and networking, helping accelerate sustainability and efficiency projects.
GSK has set ambitious goals to reduce carbon emissions. The company is targeting a carbon-neutral value chain by 2050 and plans to cut emissions 25 percent by 2020 to start. With more than 50 percent of emissions tied to purchased materials and services, GSK recognized the need to support its supplier network in reducing its carbon footprint.
"GSK recognizes that reducing our carbon footprint requires action across our entire value chain," said Matt Wilson, Head of the Environmental Sustainability Centre of Excellence at GSK.
"We found that many of our suppliers may not be entirely sure where to start when it comes to identifying resource conservation opportunities. We have partnered with Schneider Electric to develop sustainability expertise that will help our suppliers expand their knowledge on sustainability topics and practical solutions."
Launched in 2014, the Exchange is a members-only online community that helps suppliers create positive and tangible environmental change. Schneider Electric will create and curate content for the Supplier Exchange including webinars, case studies, newsletters and Q&As — covering topics from sustainability reporting to renewable energy opportunities.