Health history platform launches to trace genetic conditions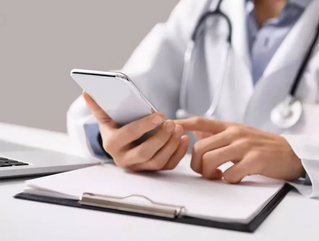 The mobile app lets patients control their health history data...
A new platform that can help identify individuals who are at high risk of hereditary diseases has launched. 
Developed by FamHis Inc, FamGenix is a free patient mobile app that is being released worldwide, following a soft launch last November for patients, and the release of the provider portal for clinicians last month. Servers have so far been launched in the US and Europe, and are planned for Canada and Australia in October. 
The platform facilitates a telemedicine-based approach to gathering family health histories, aiming to save time and improving accuracy. The concept behind FamGenix is that patients are in control of their own data. They are able to communicate with family members through a feature called FamShare, allowing a secure exchange of data to provide an accurate family history.
Each family member can control their own health record and privacy settings. Important health information, like genetic test results, can be easily shared with other family members via the app, facilitating the process of family tracing for genetic conditions. 
"With 25 years in the industry, I've seen firsthand the benefits of an accurate family health history and the effect it has on decision making for healthcare providers and their patients," said Michael Brammer, Founder and CEO of FamHis, Inc.
"But the idea that it's something to address only when patients are facing a health crisis, is short-sighted. FamGenix is much more than a simple screening tool and is the first of its kind to empower patients to own and maintain their own family health history, indefinitely. Preventative healthcare is the future of medicine and it begins with family history." 
Healthcare providers can review the patient data, and the system screens patients to identify those who are high-risk - in other words, who meet criteria for further genetic counseling or testing. 
Standard or custom questionnaires help to identify any condition (not just cancer) or other data needed for clinical or research purposes. There is also a white-label option for healthcare providers who want to brand the app as their own in the app stores. FamHis has signed their first white-label license with a prestigious cancer center and has pilots planned in several countries.
The app is available for download from the App Store and Google Play, while healthcare professionals can access a free trial.