Health tech investments: Sirona, BetterUp, Honor & more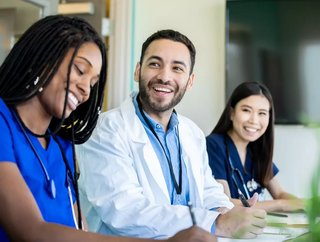 We round up the latest investments in healthcare technology and companies to watch out for
Sirona Medical partners with radiology practices across US
Software company Sirona Medical has partnered with five radiology practices across the US that combined, are responsible for 2% of all radiology reads in the country. 
Sirona provides a cloud-native platform that aims to simplify workflow and boost the speed at which radiologists can read, diagnose, and report. The platform is embedded with machine learning tools, enabling radiologists to focus on the image and patient diagnosis rather than managing the technology, saving them time. 
Sirona Medical was founded in 2018 with the aim of relieving the pressures radiologists face, especially while there is an acute shortage of radiologists. In 2020,  the company raised $22.5 million in Series A and A-1 financing,  helping it to expand business operations.
"For far too long, radiology IT vendors have operated in silos, forcing highly-skilled radiologists to spend more time wrestling with inefficient technologies than on improving patient care," said Cameron Andrews, CEO of Sirona Medical. "Our platform enables radiologists to keep their eyes focused on the medical image, helping them uncover critical findings for faster diagnosis and better patient outcomes."
BetterUp opens European offices
Virtual coaching platform BetterUp, of which Prince Harry is Chief Impact Officer, is expanding operations and opening offices in Germany and the UK. It follows a year when demand for its mental health coaching services has soared. 
BetterUp's offering is already available in 46 languages and more than 90 countries. By  opening offices in Munich and London the startup aims to cement its presence, and is appointing behavioural scientists, engineers, account executives and marketers in the region to accelerate innovation tailored to the European market. 
BetterUp's total European headcount is expected to reach 150 in the next year, including representation in France, Benelux, and Sweden. "This is the beginning of the next chapter of growth for BetterUp, and we are not slowing down," said Alexi Robichaux, CEO and co-founder of BetterUp. 
"Not only will we be able to better support our enterprise partners and their teams, we'll be helping individual members unlock their full potential and achieve peak performance."
Honor Technology acquires Home Instead
Honor Technology, Inc. has acquired Home Instead, bringing together a leading home care technology platform with one of the world's biggest home care brands. 
The acquisition means Honor's technology and operations platform will be paired with Home Instead's global network and training leadership. 
Together the two companies will focus on the professional development of caregivers and use technology to strengthen the relationship between caregiver and client. Honor will also substantially increase its investment in research and development, and they also plan to extend their advocacy and social purpose initiatives. 
 "These two organisations share one passion: transforming the care experience for older adults around the world," said Jeff Huber, CEO of Home Instead. "For years, our commitment has been to create the world we want to grow older in. This transaction adds fuel to that commitment. Combining the strengths of these companies moves our passion from aspirational vision to inevitable impact."
Talkiatry completes $20 million Series A funding 
US-based Talkiatry, a provider of accessible psychiatric care, has raised $20 million as a completion of its Series A funding, which it will use to develop proprietary technology and expand access throughout the northeast as well as the mid-atlantic and south regions in 2022. 
Talkiatry was founded in 2020 with the aim of increasing the accessibility of high quality psychiatric care throughout the United States, by offering a hybrid model of in-person and virtual care. 
"Talkiatry is built by psychiatrists, for psychiatrists and we are uniquely situated to understand and address the access, cost and quality issues plaguing outpatient behavioural healthcare," said Robert Krayn, Co-Founder and CEO of Talkiatry. "With the completion of our Series A, we will expand our offering to states with a desperate need for responsible, affordable, and high quality care." 
Talkiatry currently employs over 30 psychiatrists and over 40 total providers,  partnered with all of the nation's leading health insurers, including United Health Care, Aetna, Humana, Cigna, and Blue Cross Blue Shield.