How apprenticeships advance data specialisms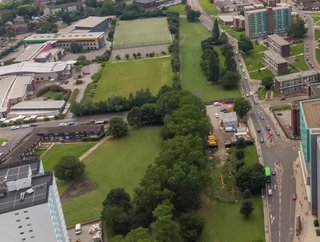 Kate O'Connell, director of Leeds Health & Care Academy, discusses breaking down silos in healthcare organisations & making technology a priority (Part 1)
Leeds Health and Care Academy has launched a new programme to break down silos across healthcare organisations in Leeds with the creation of a collaborative data apprenticeship programme that unites colleagues from different organisations in a single cohort
Kate O'Connell, director of Leeds Health and Care Academy - which is a collaboration of Leeds health, care and university partners - including the City Council, hospitals and the universities, shares her thoughts…
The Leeds Health and Care Academy provides a collaborative approach to transformative shared learning across all health and social care organisations in Leeds. Developed in recognition that a step change was needed to tackle workforce challenges, and to maximise the opportunities that a joined-up approach could bring, the Academy works directly with public, private and third sector partners across the Leeds health and care system to provide colleagues with opportunities to learn together, and to address the city's wider workforce challenges. 
The Academy co-designs and co-delivers bespoke educational and development programmes for Leeds, co-ordinates and procures shared learning and development on behalf of the city, builds capacity and capability for organisational development and change at system-level, and aims to advance digital, data, and technology intelligence within the workforce. 
Making technology a priority 
Informed by partner experience, and supported by the insights from our Leeds Academic Health Partnership, the Academy made digital, data and technology one of its five key priorities. We are working with our partners across Leeds to develop diverse workforce digital capabilities and competencies which are both relevant and impactful within health and social care. 
In October, the Health and Social Care Committee and the Science and Technology Committee published their first report on preliminary learnings from the COVID-19 pandemic. Among the findings was a substantial section on the importance of data processes in the pandemic response. 
The ability of data in he health and care workforce
The effective use, analysis and interpretation of data are hugely important to institutions and organisations across the health and care sector. The ability to make best use of data can result in brilliant, forward-thinking outcomes that would potentially have never been discovered without skilled analysis of the data available. To ensure that we're able to use data to reach actionable conclusions, we need to ensure that the current and future health and care workforce is equipped with advanced digital and data skills. However, we don't currently have enough advanced data specialists within the health and care workforce, and those of us in non-data roles sometimes lack the baseline knowledge that would allow us to use data in our day-to-day work to provide meaningful outcomes.  
However, the data skills shortage is not isolated to health and care. Across the UK, there are more than 100,000 unfilled data positions: there are more vacancies than the university system is producing graduates in data-related subjects. Accenture also reports that 74% of people report feeling overwhelmed when working with data.
Part 2 out tomorrow