How is cloud computing revolutionising healthcare?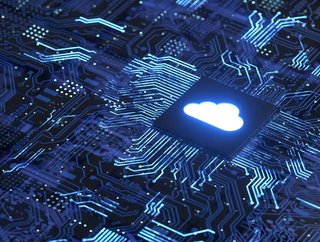 Rahul Varshneya, co-founder and president of digital health consulting firm Arkenea, tells us how the cloud is transforming healthcare
Cloud computing has become the talk of the town, especially within the healthcare niche. The adoption of this state-of-the-art tech innovation has been escalating at a frenetic pace. One recent research study suggests that the global market for cloud technologies in healthcare is projected to reach $64.7 billion by 2025.
The reason behind its recent exponential growth is simple though. If healthcare businesses were simply service providers before, today they're true progressive institutions that depend on their IT infrastructure and departments to gain better clinical, administrative, and financial insights. This helps them make informed decisions.
And that's not all - as patient expectations change with each passing day, and new payment models get added to the equation, cloud technology has become vital to drive efficiency and improve patient care.
There are several things that have been made possible in healthcare due to the rapid adoption of cloud technology. 
Reduced data storage costs
Most cloud platforms offer better infrastructure and services than individual on-premise storage systems set up by healthcare facilities. 
Renting out rack space in a data centre would cost you only a fraction of what it would to set up and maintain an in-house system at such a scale. Additionally, there are substantial savings on technical upgrades, staff, and licenses.
On-premise data centres not only necessitate an investment in hardware early on, but they also come with ongoing costs of managing physical servers, spaces, and cooling solutions among other things.
"While EHRs have become mainstream in healthcare, storage of data on cloud servers is set to become the new normal," explains Dr Vinati Kamani in one of her recent articles. "The use of cloud computing in healthcare saves up on the additional server costs, wherein you only pay for the computing capacity you use while ensuring the safety of sensitive PHI at the same time," she continues.
Therefore, by carefully choosing a cloud hosting platform that will fit the needs of their particular practice, healthcare leaders can easily lower the costs associated with data storage and concentrate both their efforts as well as budget on making the patient experience seamless.
Robust security of sensitive patient information
Cyber attacks and thefts have been on the rise in the healthcare space of late. Now is the time that practices and hospitals alike need augmented security protocols that safeguard sensitive patient data. 
Healthcare leaders are swiftly moving toward hybrid cloud environments — which offer the benefit of both private and public cloud — to achieve optimum compliance, security, flexibility and the ease to move applications between the two.
In a press release issued by Nutanix,  the CIO of the Anne Arundel Medical Center, Dave Lehr said: "As a healthcare organisation, we're responsible for managing critical clinical and IT applications such as EHR and PACS as well as making sure we have an infrastructure that is secure and scalable to support changing needs such as hybrid cloud-based disaster recovery." 
"We knew that the right hyperconverged infrastructure would allow us to manage these workloads on a single, cost-effective solution," Lehr continues.
A number of cloud vendors now also offer compliance with the Health Insurance Portability and Accountability Act (HIPAA). 
Opting for a compliant cloud service can further ensure that the sensitive patient data within your systems remains protected and adheres to HIPAA rules at all times. This can help you avoid any hefty penalties and keep your facility's reputation from getting tarnished.
Greater collaboration between care teams
The rapid adoption of collaboration tools like video conferencing and enterprise messaging since the COVID-19 public health emergency hit us last year has presented immense potential towards positively influencing healthcare teams and leadership. 
The cloud-based software behind these applications helps ameliorate the clinical workflow and enhances patient care, irrespective of the providers' or patients' physical locations. 
Today, with the developments happening on the cloud technology front, the data collected from remote patient monitoring devices can also be uploaded to the healthcare facility's dedicated cloud server or the user's private centralised cloud. The platform then keeps a record of all the monitored data which can be retrieved for analysis by the medical personnel during treatment.
An integrated and seamless approach to patient care
The utilisation of cloud storage for storing data from electronic health record systems (EHRs) has helped revolutionise collective patient care, making it less complicated for care providers and their staff to retrieve patient details at any given point in time, even from a remote location. 
The majority of cloud platforms also employ essential security features such as multi-factor authentication (MFA) and access controls, that can provide patients with a greater sense of security when it comes to sharing credit card details or social security numbers.
Web-based software also makes it easier for physicians, staff members and patients to access patient portals and  employ mobile health applications to receive important health information, such as lab test results, medication reminders and activity trackers. 
All in all, cloud computing has presented us with an unprecedented opportunity to make value-based, patient-centric healthcare a reality. 
The advantages mentioned above only scratch the surface of cloud technology's true potential. Only those forward looking healthcare leaders that are ready to embrace this technology will know how much more it has in store for healthcare.