How to solve healthcare's online misinformation problem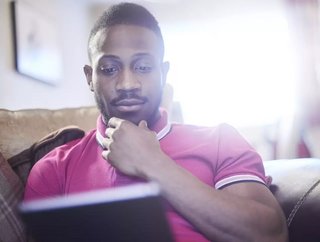 We spoke to Mobiquity's Teun Schutte about the risks of online misinformation and what digital healthcare platforms must do better
We spoke to Teun Schutte, Managing Consultant for Digital Strategy at global consulting firm Mobiquity, about the risks of online misinformation and how improving  digital healthcare platforms can tackle this. 
What problems does searching for symptoms online cause? 
In short, misdiagnosis. Using the internet when you have a known disease can guide you to a rich source of medical information on how to treat and cope with your medical disease and make the right decisions. However, self-diagnosis through a search engine is a long way from being perfect - although there is a silver lining on the horizon.
Roughly ⅓ of US adults in any given year use the internet to search for self-diagnosis and our report shows this number, due to COVID, is still growing. 
The most heard objective against using search engines for diagnosis is that search engines can make users think their symptoms are a sign of a much worse underlying disease than they actually are - e.g a headache is definitely a sign of cancer, isn't it? Self-diagnosis through these search engines may lead to excessive worrying and anxiety, especially when you don't have proper medical training. 
Medical literature has associated anxiety and cyberchondria, the digital twin of hypochondria, that leads to increased internet searching for medical information. Ironically, a patient's excessive need to understand what is causing symptoms may actually be the start of a new condition: cyberchondria.
How does this impact on healthcare providers?
Next to these personal problems, misinformation is a burden on the health system, either requiring more time to discuss and explain what the patient found online and more costs associated with additional medical testing.
Despite these challenges, online self-diagnosis has the potential to improve the accessibility of health care and lead to better health. Positive news on this front includes a recent research study among 5000 US adults that showed modest improvements in online self-diagnosis and little signs of cyberchondria.
Reasons given for these improvements included the improvement of search engines that try to direct users to higher quality health information and away from social media and forums which are infamous for poorly curated content.
Is there a particular demographic that is more trusting of online information than others? 
As always, painfully so, the population with the biggest need, people with lower socioeconomic status and the elderly are having difficulty accessing healthcare properly and sifting through reliable and potentially dangerous content.
In general adults older than 40 years and women perform significantly better. Next are those with more healthcare experience, which is probably the reason why women stand out in this group as they are more likely to be in healthcare roles or acting as a caregiver to loved ones.
How can misinformation be addressed - through educating users or improving the information on offer?
The spread of misinformation in healthcare is a big problem and solving it will require that everyone involved in this market make every effort to be a part of the solution. First, search engines need to continue to improve their efforts to guide people to the right content and trusted sources that offer well-curated diagnosing tools, like symptom checker applications. There are some pretty good ones on the market that are getting better every day by making use of AI. 
When it comes to those creating these tools, the best ones ask the right questions, taking into consideration that people have a tendency to look for confirmation of what they already believe. It's important that tool providers understand human behaviour in their design.
Healthcare providers should also consider improving patient experience and potential healthcare costs by tapping into the mechanisms that patients find so easy to use online such as symptom-checker applications. These types of tools can serve as a front door to whole other services and enable low-cost confirmation by making use of lab tests and (online) consultation.