How to source and attract overseas doctors
By David Green, co-founder at Remedium Partners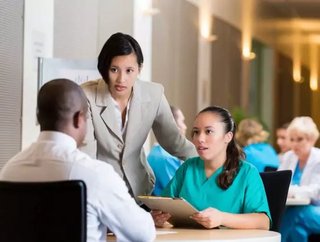 There was a collective sigh of relief from healthcare professionals country-wide when the Home Office lifted its caps on visas for overseas doctors. Wit...
There was a collective sigh of relief from healthcare professionals country-wide when the Home Office lifted its caps on visas for overseas doctors. With around 100,000 unfilled vacancies every month, the removal of a major obstacle that was seriously hampering recruitment was, of course, welcome news. However, NHS leaders and hiring managers must now focus on how to source, engage with, attract and retain these sought-after skilled professionals. Consequently, strategic workforce planning will be vital if Trusts are to fully capitalise on this rich talent pool.
Think long-term, not locum
There's no denying that in recent years many hospitals have become reliant on locum doctors to help alleviate staffing shortages. However, given that supply and demand has pushed agency locum spend to astronomical heights – with some of these recruiters commanding fees in the region of £150,000 a year for providing a single doctor – no locum should be considered a viable alternative to sourcing a permanent doctor from overseas. Aside from the high costs, the repeated inductions and handovers create a model which lacks continuity, is less productive and doesn't lend itself to providing the best care for patients. Overseas doctors, by way of contrast, are relocating and demonstrating long-term commitment. Once inducted, they provide much-needed stability to departments. Hirers that look beyond the immediate ease that locums provide and prioritise long-term workforce planning instead will create more established, solid teams for the future.
Attraction
Having worked closely with over 70 NHS Trusts over the past five years, a key concern for many is how they can find and engage with doctors who are currently residing overseas. One way is to develop partnerships with medical schools and hospitals in target countries. Visiting doctors at source is particularly helpful - it not only gives Trusts an insight into the entire candidate journey, but it also helps them understand each doctor's current experience. I've accompanied Trust Leaders to India, and it's much more persuasive than any kind of advert and still more cost effective than hiring one locum for a year. Trusts should also foster relationships with the overseas equivalents of the UK's Royal Colleges, as this is where experienced experts in relevant fields can be found.
See also
Once Trusts establish where their deepest potential talent pools can be found, attraction strategies which are tailored to the needs of overseas doctors come into play. Having placed over 600 doctors into NHS hospitals, there's no question that they are looking for opportunities which enable them to develop their existing skills through ongoing training. Hospitals which can offer doctors the chance to obtain a Certificate of Eligibility for Specialist Registration will be preferred. Experienced doctors will welcome clear opportunities for research and teaching. Another appealing incentive is to offer doctors a multi-layered experience, with the opportunity to work in two very different hospitals. A number of Trusts have had great success in offering an 'exchange' between a district and city hospital, with a six month placement at each. A doctor could then experience an inner city A&E department before switching to a very different environment, for example.
Facilitation
When it comes to securing overseas doctors, the most successful Trusts are ones that make their transition to the NHS as easy as possible. It's my firm belief that these professionals should receive nothing short of the red carpet treatment – after all they are making major life changes in order to relocate and they really are steering the future of our hospitals. Trusts which consider all of the challenges facing overseas doctors - such as choosing which language examination to sit, sourcing accommodation, choosing schools if they are bringing their children and setting up bank accounts – and provide support in these areas will be a much more attractive option when an individual is contemplating a move. Trusts should consider what more they can do to facilitate this transition – for example by blocking off hospital accommodation so that permanent overseas doctors take priority over locums, developing first class induction programmes and providing close mentoring.
And, once doctors are placed, Trusts will, of course, need to have a clear retention strategy.  The most important element is to ensure that professionals have access to ongoing support from a settled substantive cohort of consultants. Then, over time, these settled doctors from overseas will become the mentors of tomorrow's junior doctors.
Credit: Remedium Partners, a specialist consultancy which advises NHS trusts on departmental transformation. Over the last four years, Remedium has helped Trusts source over 600 permanent doctors and reduce their agency spend by over £50mn