ICAS World rolls out digital strategy, buys Hello Tomo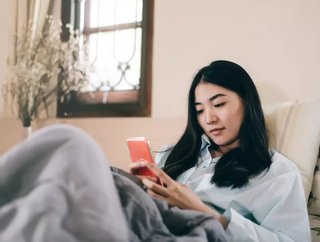 Wellness provider ICAS World acquires British startup Hello Tomo as part of its global digital strategy
ICAS World, a company providing mental health and wellbeing services to employees around the globe, has acquired UK-based health tech startup Hello Tomo. 
Hello Tomo was founded in 2016 to provide mental health support via an app, by encouraging users to develop healthy habits to manage depression and anxiety, and through an anonymous peer support community. It has been endorsed by the UK's National Health Service and currently has 20,000 active users. 
The startup will become part of ICAS' portfolio of mental health and wellbeing solutions, and existing Hello Tomo customers will gain access to ICAS' network of more than 80,000 clinicians for coaching and therapy. 
The acquisition is the first major milestone for ICAS as it rolls out its new global digital health strategy, staking a claim in the $121 billion mental health and wellness market. 
The organisation expects the acquisition to deliver significant growth opportunities as well as benefits to existing customers. Andrew Davies, CEO at ICAS, said: "We are delighted to welcome Hello Tomo's team, technology and customers to the ICAS family. We already support more than 2400 companies and 6.5 million employees and their families through our global network. By blending Hello Tomo's entrepreneurial spirit and technical capabilities with our expertise, heritage and global reach, we hope we can give even more people the tools they need to better manage and protect their mental health.
"There is a huge need to leverage smart technology to solve these big global health challenges" he added.  "ICAS is working with ambitious, entrepreneurial teams that want to grow their technology products as part of the ICAS ecosystem. Hello Tomo and its founding team is the first in a series of strategic acquisitions as we continue to drive forward our digital transformation."
ICAS World is owned by ROX Equity Partners,  and has 34 years of experience in providing mental health support to employees and organisations through digital platforms, mobile apps and other services.