InComm Healthcare partners with Farmbox on food plan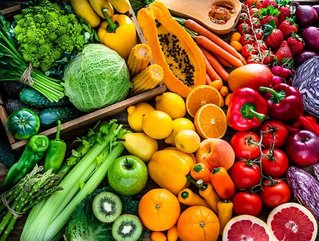 The partnership offers Medicare Advantage members food deliveries tailored to chronic health conditions...
A new partnership between global payments technology firm InComm Payments and online food delivery company Farmbox aims to tackle the growing problem of food insecurity in the US, ensuring healthy food reaches people living with chronic diseases. 
The COVID-19 pandemic has led to a sharp rise in the number of people affected by food insecurity - estimated to be 1 in 8 adults and 1 in 6 children.  
Through InComm Healthcare's plan and the OTC Network, Medicare Advantage members will be able to receive weekly produce deliveries tailored to managing diabetes and other chronic conditions. 
Deliveries are offered through the FarmboxRx programme. An extension of Farmbox Direct, this programme delivers food as medicine to America's most at-risk populations. The company offers customisable fruit and vegetable boxes that can be tailored according to people's requirements, and are available free of charge through insurance initiatives. 
"We're looking forward to partnering with InComm Healthcare and the OTC Network to help keep plan members eating healthy while addressing social determinant of health issues like food insecurity, food deserts, managing chronic health conditions, and other challenges faced by many plan members," said Ashley Tyrner, CEO at FarmboxRx. 
"We offer a wide variety of boxes along with our full wellness experience, including curated recipe ideas, educational seminars, meal prepping guides, and cognitive exercises to make a healthy diet and overall wellness even more accessible, and our portfolio will expand even further this coming year."
InComm Healthcare serves millions of health plan members in the US through its OTC Network Product Suite, which has supplemental benefit and wellness incentive cards to engage members while encouraging them to adopt a healthy lifestyle. Its multi-wallet programme enables plans to deliver multiple member benefits through a single card.
"We're excited to add another great benefit to our multi-wallet healthcare benefits solution," said Brian Parlotto, Executive Vice President at InComm Payments. "The convenience of FarmboxRx's home delivery service allows health plan members to take a proactive approach to their diets, which can further positively impact their long-term health – and health care spending."