Latest investments: Finvi, Svast Inc, Cigalah Group & more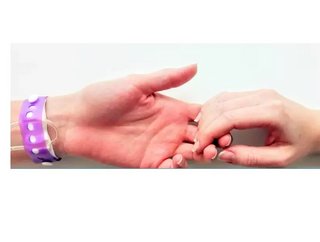 Our regular round-up of the latest investments, acquisitions and partnerships in healthcare
Medow signs sales deal with Saudi Arabian Cigalah Group 
Medtech company Medow has signed an agreement with Cigalah Group that will make their IV bracelet available in Saudi Arabia, the United Arab Emirates and Bahrain.  The agreement runs for five years and covers products amounting to $14 million. 
The bracelet has been designed to provide safer treatments during procedures like dialysis or intravenous therapy, with a more comfortable way of being secured to the patient than taping to the skin. 
Frida McCabe and Linn Wrangmark are the founders of Medow, which for the past four years has been part of the SmiLe business incubator programme in Sweden. This agreement with Cigalah is largest business deal that a SmiLe company has made during its time in the incubator programme.
"We are thrilled that we, with help from especially SmiLe and HSN Consultancy, successfully attracted the interest of such a major player outside the Nordic region" McCabe said. 
"With the closing of this agreement we have the opportunity to develop and scale up the business to a completely new level. Developing new medical devices and establishing distributors takes time and considerable effort and it feels great that several years of hard work now pays off." 
Ontario Systems rebrands to Finvi
Automation software company Ontario Systems has announced a rebrand, with a new logo and name change to Finvi. 
The company has been in the payments industry for over 40 years, providing revenue cycle management software to more than 600 hospital networks in the US, as well as financial institutions around the world. 
"We believe that our name change reflects a unique opportunity to build brand awareness around our solutions and competitive offerings," said Tim O'Brien, CEO. "Since my arrival, we have integrated a number of acquisitions, refreshed our product roadmaps to better represent the voice of our customer, and worked diligently to become a product-led organisation. Throughout that journey, the Finvi brand emerged as a true symbol of those efforts and we're ecstatic to see it come to life in the market."
Svast Inc moves into Asia
US-based digital healthcare company Svast Inc. has formed a strategic partnership with CityMed, Tashkent, one of the leading healthcare establishments of Uzbekistan. The move will enable CityMed to offer digital healthcare solutions including advanced telemedicine services to people living in Uzbekistan. 
As well as solidifying Svast's position in the global market, the partnership will see Svast's Hospital Management as a Service introduce telemedicine, remote diagnostics and the digitalisation of medical records, which can improve healthcare in areas where doctors are otherwise scarce.
Svast has further plans to manage hospitals across Asia, Middle East, Africa and Latin America in the coming years.
Speaking about the partnership, Ms. Lata Hariharan, President of Svast said, "Digitalisation is very important to ensure that process and quality are followed and maintained. We are proud to partner with CityMed to bring the next wave of digitalisation in healthcare globally. Svast's platform will further help in implementing best practices, providing better access to doctors, digital sharing of medical records, and telehealth services for patients and doctors."
Graphite Health launches open marketplace for digital healthcare
Graphite Health has launched, a new member-led company that aims to make it easier for health systems to adopt digital healthcare solutions through a secure marketplace. 
Modelled on Civica Rx, a health utility company, Graphite Health will focus on health care interoperability challenges. The company will create a standardised, interoperable data platform to enable an open marketplace for digital health solutions for both health systems and entrepreneurs. 
Its first three organising members are SSM Health, Presbyterian Healthcare Services, and Intermountain Healthcare.
"The digital revolution that advanced every industry in the world missed health care," said Dr. Ries Robinson, CEO of Graphite Health and Chief Innovation Advisor at Presbyterian Healthcare Services. "Right now, when a hospital wants to adopt new innovative solutions, it is hampered by overly cumbersome processes that can require years to implement. 
"Graphite Health will offer a true paradigm shift to deliver on the promise of lower costs and faster integration of solutions that significantly improve patient care and experience, while still maintaining the highest privacy standards."