Latest investments: Livi, Medigate, Elios Health & more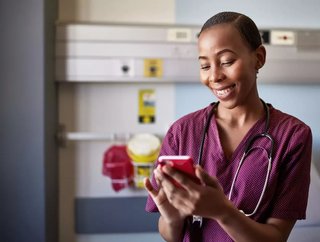 Our regular round-up of the latest investments, acquisitions and partnerships in healthcare
Livi acquires VIX Digital 
British digital healthcare provider Livi has acquired VIX Digital, an agency that specialises in designing digital solutions for the UK's National Health Service (NHS). 
The agency is responsible for delivering some of the largest NHS digital transformation programmes to date in primary, secondary and acute care, including the technical strategy of NHS 111 online.
Livi has already worked closely with VIX Digital for several years. The agency has been developing digital pathways in urgent care designed to relieve pressure on the NHS, which together with the new Livi Practice platform allows patients to be booked into an appointment with a Livi clinician when presenting at a physical urgent treatment centre, or through 111. 
The acquisition further expands the solutions provided by Livi and its parent company Kry, a Swedish digital healthcare firm. 
Medigate partners with CrowdStrike to improve IoT security
Healthcare security provider Medigate is collaborating with Crowdstrike, a leading provider of cloud-delivered protection, to provide healthcare organisations with a consolidated view of threat activity and incident response capability. 
With this partnership the two companies aim to solve the security issues created by the increasing number of medical devices connected to hospitals' networks.  
The CrowdStrike Falcon® platform integrates with the Medigate platform allowing healthcare providers to perform comprehensive risk management and anomaly detection. Hospitals have more visibility into all their devices, along with enhanced threat detection capabilities. 
Earlier this year Medigate was named healthcare's Best in KLAS IoT Security Provider. 
Eleos Health raises $6m to expand behavioural health service
Eleos Health, a  behavioural healthcare startup driven by voice-based AI, has raised  $6 million in seed funding to develop and launch an AI-powered "Speech-to-Insights" system for clinicians. 
Eleos Health was founded in 2020 after its co-founders identified a substantial gap in behavioural health services, coupled with the fact that clinicians still rely on written notes. Eleos's advanced voice-based AI technology runs in the background of behavioural health sessions, analysing hundreds of data parameters to provide actionable insights for clinicians to make data-informed decisions. 
The tool auto-generates notes and automates administrative tasks to free up clinicians' time. 
This new round of funding will be used to support the expansion of sales, marketing, and teams to meet the demand for enterprise software across providers and payors.    
PERSI and HIMSS partner to enhance Indonesia's health IT capabilities 
PERSI, the Indonesian Hospital Affiliation,  has partnered with the Healthcare Information and Management Systems Society (HIMSS) to improve healthcare IT systems across PERSI's 18 hospital associations. 
The two year partnership will include working together on workforce growth, digital maturity assessment, and local speciality workshops for healthcare professionals. 
HIMSS will provide its global experience and benchmarks while PERSI will share its experience within the Indonesian market.