Medicare study: subscribers are tech-savvy, health-conscious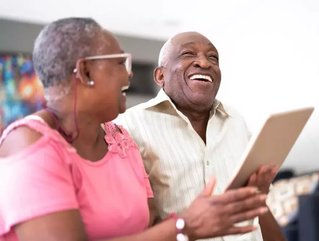 A new healthcare survey has profiled the daily habits of Medicare beneficiaries...
A new survey has found that for 98% of Medicare subscribers, healthy habits are a daily priority, and more than half (57%) believe daily health routines are more important now than in the past. 
The survey was conducted by InComm Payments, a global payments technology company, asking over 2,500 Medicare beneficiaries about their everyday habits. 
The findings showed that many respondents are tech-savvy, actively use social media and shop online. The 2020 Medicare Study also found that: 
22% of Medicare subscribers face challenges in maintaining daily health routines
90% of Medicare subscribers don't have a plan-provided incentive or rewards card program, while 76% of those subscribers are interested in obtaining one, and 71% believe incentives would help them achieve their health goals
The top three supplemental benefits and incentives sought by Medicare subscribers are gift cards, discounts on over-the-counter medicines, and meal delivery services. 
Most of the Medicare subscribers surveyed were empty-nesters, of retirement age (enrollment requires a minimum age of 65, excepting those with qualifying disabilities or medical conditions), married, and homeowners. Despite their age they reported a great deal of digital fluency: 
85% confirmed they are active social media users (mainly Facebook, Pinterest and Instagram).
82% frequently shop online
64% said they have engaged in a video chat with friends and family this year (via Zoom, Facetime or Facebook Messenger).
83% said they have no trust concerns when it comes to e-commerce
"Today's Medicare subscriber is active online, and ready for digital engagement," said Brian Parlotto, Executive Vice President at InComm Payments. 
"Subscribers have especially reported interest in supplemental benefits programs, whether related to their regular health activities or routine care of specific, ongoing medical conditions."