Mediclinic acquires two medical clinics in Dubai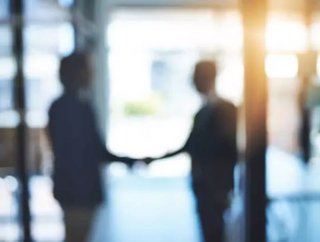 Private international healthcare provider, Mediclinic, has announced that it is set to acquire outpatient facility Dubai based City Centre Clinics Deira...
Private international healthcare provider, Mediclinic, has announced that it is set to acquire outpatient facility Dubai based City Centre Clinics Deira and Me'aisem from Majid Al Futtaim, a leading shopping mall, retail and leisure pioneer across the Middle East and North Africa.
Mediclinic Middle East currently operates six hospitals and 23 clinics with more than 700 inpatient beds in the United Arab Emirates.
Established in 2013, City Centre Clinics Deira encompasses two day-care surgery theatres and 18 medical disciplines, whilst City Centre Clinic Me'aisem houses a smaller community clinic focused on six core disciplines.
Both clinics serve strategic geographic locations which could refer higher acuity inpatient cases to existing Mediclinic hospitals and the forthcoming Mediclinic Parkview Hospital. Significant potential also exists to attract additional doctors and over time to grow patient volumes and revenues.
The clinics can also be efficiently integrated into Mediclinic's clinical governance framework, support systems and brand.
City Centre Clinic Deira was originally built to provide quality healthcare to shopping mall visitors as part of its integrated lifestyle offering. This agreement will give Mediclinic the opportunity to partner with Majid Al Futtaim in future locations, increasing Mediclinic's brand recognition within high footfall retail environments, a strategy which has been successfully implemented with existing Mediclinic primary healthcare facilities in other malls.
"Following the success of existing mall clinics in Dubai, Mediclinic identified an opportunity with Majid Al Futtaim at City Centre Clinics Deira and Me'aisem to build additional presence in some of Dubai's leading retail and entertainment hubs," explained David Hadley, CEO of Mediclinic Middle East.
See also
Fully committed to supporting medical professionals across the Middle East, Mediclinic has also recently signed a Memorandum of Understanding (MoU) with Fatima College of Health Sciences to facilitate academic collaboration and create learning and development opportunities for UAE Nationals.
The MoU will pave the way for students enrolled in Nursing, Health Emergency (paramedics), Pharmacy, Radiography and Physiotherapy to experience on-the-job training in various Mediclinic facilities across the UAE.
"Partnerships with educational institutions such as Fatima College of Health Sciences creates an avenue for UAE Nationals to hone their clinical skills through the provision of patient-centric learning experiences under the supervision and guidance of clinical professionals at various Mediclinic facilities," said Dr. Tarek Fathey, Chief Operating Office of Mediclinic East.
Additionally, with the launch of new digital tools across the healthcare space, Mediclinic has also integrated AI-driven solution company Vectra's Cognito software to fully support its aim to protect patient data from potential cyber-attacks.
"Cognito gives us consistent, real-time visibility to detect and respond to cyberattacks, no matter where they occur," commented Marais Coetzee, Group Security Architect at Mediclinic. "The visual quality of this instant feedback lets us respond faster and more decisively to stop advanced threats."
"The healthcare industry is one of the top targets of cyberattacks and lives are literally at stake," said Vectra CEO Hitesh Sheth. "With Cognito, healthcare organisations have visibility into attacker behaviours in cloud and data centre workloads and user and IoT devices, enabling them to stop attacks in progress and improve the efficiency of security operations."