Medtech firm powers remote second opinions from top hospital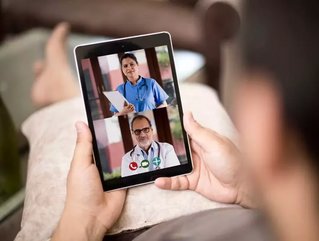 The new partnership allows patients access to hospital's doctors virtually, from anywhere in the country...
Virtual healthcare platform Summus Global and health advisory firm PinnacleCare are working together with New York City's Hospital for Special Surgery (HSS), to help expand the hospital's digital healthcare platform and remote care options. 
HSS has been ranked the top hospital for orthopaedics in the US for 11 years in a row , as well as being top-rated for rheumatology and paediatric orthopaedics. The hospital has partnered with the two firms to provide patients with remote second opinions from hospital doctors, regardless of where they are in the US. 
To request a second opinion, patients just need to visit the remote second opinion page of HSS' website and provide the requested details about their health. Advisors and physicians from PinnacleCare then gather the patient's medical records, who can in the meantime ask questions throughout the process. A clinician from HSS then provides a written report with a recommended course of treatment and care plan. A PinnacleCare advisor will follow this up within a day. 
Summus Global works with hospitals to scale up their expertise. In a press release, the digital healthcare company said: "Teaming up with PinnacleCare in support of HSS' mission to provide the highest quality care for patients and extend that care virtually, aligns with the company's goals and values."
The platform currently provides access to a network of more than 4,000 clinical specialists across 48 leading hospitals all over the world. 
PinnacleCare, founded in 2001, connects people to advanced healthcare solutions, facilitating access to top specialists for personalised care, helping people find the right expert for their specific problem, and helping them make intelligent decisions about their own health.