New J&J partnership could save NHS £1.6m a year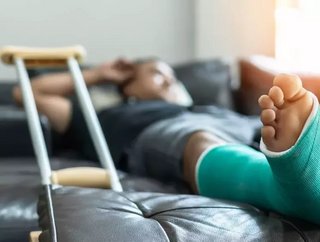 The partnership between Johnson & Johnson-owned DePuy Synthes and Open Medical could save the NHS up to £1.6 million a year by reducing trauma admissio...
DePuy Synthes, the orthopaedic arm of Johnson & Johnson, has entered into a partnership with British digital healthcare company Open Medical Ltd, with the aim of enhancing digital patient care pathways in trauma and orthopaedic surgery within the National Health Service (NHS). 
As a result of the partnership, healthcare providers using DePuy Synthes' surgical products will also be able to make use of Open Medical's PathpointTM eTrauma platform, alongside its orthopaedic medical device technology, as part of the companies' value-based healthcare solutions. 
The Pathpoint eTrauma platform is a cloud-based clinical coordination platform, replacing whiteboards, notebooks and paper lists with digital tools to provide a more centralised, streamlined system. By using this new platform, providers hope to improve patient triage and tracking, and improve data capture through its use of advanced natural language processing. 
It is also hoped this will lead to efficiency savings, with Open Medical saying that PathpointTM eTrauma saves up to 20 hours of clinicians time per month, reducing the costs of inpatient episodes by up to £1.6 million a year. 
In line with the NHS' plan to increase the range of digital services it offers, the partnership will enable providers and clinicians to deliver digital transformation of existing care pathways. 
Gavin Meadows, Trauma Business Unit Director at DePuy Synthes GB, said: "For more than a year now the NHS has faced unprecedented capacity and resource challenges as a result of COVID-19. During the pandemic, DePuy Synthes Trauma sought to respond purposefully in bringing new technologies to our customers that support the optimisation and streamlining of patient care whilst protecting outcomes, and our partnership with Open Medical is an exciting example of this." 
Commenting on the partnership, Michael Shenouda, Medical Director at Open Medical Ltd, said, "This is a fantastic opportunity to partner with the world's leading medical devices company, to really enhance the service we can deliver to patient care providers. 
"The collaboration will allow clinicians to manage their patient pathways through innovative solutions, using the latest technology in both medical implants and software services, ensuring that patients receive the best care, in a timely and efficient manner, and with evidence-based technology. We hope that the collaboration will increase accessibility to solutions that have been demonstrated to improve patient care and outcomes".