New report highlights the growing trend of healthcare M&A's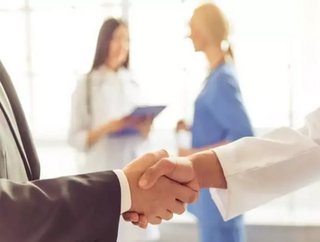 A recent report by Kaufman Hall has shown that 115 hospital and health system transactions last year has led to a 13% rise since 2016, the highest numbe...
A recent report by Kaufman Hall has shown that 115 hospital and health system transactions last year has led to a 13% rise since 2016, the highest number recorded in recent history.
In 2000, the number of hospital and health system M&A's totalled 84. This rise depicts how deals are increasing in both value and volume. 11 transactions last year involved sellers with net revenues of $1 billion or more, representing the largest number of mega-deals recorded.
The report, 2017 in Review: The Year M&A Shook the Healthcare Landscape, highlights how an increasing number of smaller, but still large transactions also occurred in 2017 among providers with revenue between $500 million and $1 billion. In 2017,16 transactions involved hospitals and systems in this size range compared to just one in 2009.
"We were not surprised at the trends that emerged in 2017. Providers have been repositioning over the past decade and trying to grow, diversify, and fill strategic gaps. The recent uptick in the scale of partnerships is quite staggering," commented Anu Singh, Managing Director of Kaufman Hall in a recent press release.
"The size, magnitude, and complexity of these deals has reached a new level. It's telling us that providers are reacting and responding to industry transformation by creating wider and deeper enterprises that can thrive in the face of disruption because they include physician alignment, broader base and type of care sites, and a full care continuum – all with access, relevance, and convenience for the consumer."
The largest regional health system transaction announced was the merger of Advocate Health Care and Aurora Health Care, which would have combined revenue of nearly $11 billion and create the 10th largest not-for-profit hospital system in the country, the report has stated.
See also
Pennsylvania, Georgia and Texas have been key US players in terms of M&A's in 2017.
"Transactions have moved from a heavy financial rationale to a more strategic one, with higher-rated organisations now scaling up at a pace and level that exceeds the steady activity involving smaller and more vulnerable providers," the report explains.
"The cost-cutting mantra of "do more with less" is juxtaposed with a new imperative—"do more with more." As organisations look at what they lack and select strategies for closing the gaps, the response has been strategic partnerships to create broader, richer, and more complementary portfolios."
A notable trend emerged among for-profit and not-for-profit providers in 2017, where 32% of 2017 sales transactions involved for-profit divestitures, primarily driven by Community Health Systems, Quorum, and Tenet.
The announcement of crucial mega deals, such as CVS and Aetna for $69 billion and Optum's $4.9 billion acquisition of DaVita Medical Group, also demonstrates how non-provider entities are moving into the provider space made vulnerable by high costs, low value, and lack of consumer focus.
"There is a strong likelihood that we will see new entrants on the scene in 2018, such as Amazon's foray into pharmaceuticals. Innovative companies will be looking to focus on one or more segments of the healthcare space where they can deliver a more optimal product or service than exists today. Disruption is guaranteed if they do," comments Singh.