NHS launches first "smart clinical asset"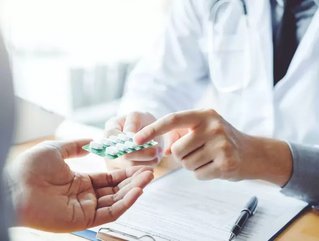 The new platform will help with the digital transformation of the healthcare service...
An Australian smart health tech company has launched a new digital platform in the UK with the aim of improving efficiency within the National Health Service (NHS) and advancing digitalisation of its services. 
Alcidion's new platform, Miya Precision, integrates information from across healthcare organisations' various systems, and uses it to automate routine tasks, care plans and pathways, overlaying this with existing data and advanced clinical decision support to make it clinically valuable.
The system will provide hospitals and regions with a means to move beyond static electronic record systems to technology that proactively engages healthcare professionals. It has been designed to benefit clinical workflow with clinical noting, natural language processing, electronic observations, electronic prescribing, flow management and mobility.
It's expected that the platform will enable the NHS to quickly adopt new and emerging technologies and algorithms, as well as address strategic priorities. 
Chief medical officer at Alcidion, Dr Malcolm Pradhan, explained further: "Around the world the healthcare sector still expects doctors and nurses to perform acts of heroism every day just to get their job done. We believe IT systems should play a more active role in helping clinicians to look after their patients. Smart technology should help with the memory tasks so professionals can spend more time making difficult judgements – and then it should provide clinical decision support to aid in those decisions."
The platform has been labelled as the very first smart clinical asset to be used in the NHS. It is hoped it will help to alleviate the pressures faced by busy healthcare professionals, while enabling the digital transformation of the healthcare system, part of the UK government's NHS Long Term Plan . 
Dartford and Gravesham NHS Trust is the first to sign up in the UK. Neil Perry, director of digital transformation at the trust, commented: "Miya Precision sits at the centre of our digital strategy. It provides a catalyst for us to harness digital technology in ways that allow our clinical staff to make informed decisions more easily, whilst focussing their time and efforts on delivering the best possible patient care and clinical outcomes. 
"It is providing us with a new platform to become digitally mature, whilst leveraging artificial intelligence, natural language processing and many other advanced technologies. I look forward to sharing our approach with more hospitals considering this option."