NHSX releases new data plans, experts call for transparency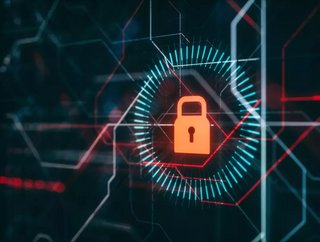 NHSX has published a new strategy for patient data sharing, with experts calling for transparency
Patients in England will get "greater control" over their health and care data according to new proposals set out by the government. 
In a new draft strategy called "Data saves lives: reshaping health and social care with data", Health and Social Care Secretary Matt Hancock says that more effective use of data will deliver better patient-focused care. "This strategy seeks to put people in control of their own data, while supporting the NHS in creating a modernised system fit for the 21st century which puts patients and staff in pole position." 
Under the new plans people will be able to access their medical records from different parts of the health system through different applications, to access test results, medication lists, procedures and care plans. 
The strategy, published by NHSX, the government department that sets policies for the use of technology within the NHS, follows delays to the creation of a central database of patient records amid concerns over data sharing and a lack of transparency, with critics saying that only a small proportion of the public were made aware of the plans and the choice to opt out. 
Kevin Curran,  senior member of The Institute of Electrical and Electronics Engineers (IEEE) and Professor of Cybersecurity at the University of Ulster, says that moving health records online raises concerns. "The move to an online app does seem like a natural progression, however there is a difference between having computerised records within our healthcare IT infrastructure and having those records reside on a public facing server. 
"Having records inhouse limits the range and type of access – it's far more difficult for remote hackers" Curran said. "There are techniques that healthcare organisations can use to reduce the risk of future data breaches. One way is to make it 'opt in', so patients have the choice to decide whether their medical information is moved to a public facing service so that they can access it. 
"However, those who do not opt in or download the app instead should have their records hosted in a non-public-facing cloud service. This way, if a data breach does occur, those who never used the app, or not wanted to, will not have had their details released." 
The new strategy has been welcomed by some, with an emphasis on the need for transparency.  Adam Steventon, Director of Data Analytics at the Health Foundation, said: "Health data has played a critical role in the last year – from tracking COVID-19 outbreaks and developing treatments, to getting people booked in for their vaccines. It is critical that the use of data is accelerated if the NHS is to tackle the backlog of care and address the massive health challenges facing the country. 
"It is particularly positive that the government has committed to building analytical and data science capability in the NHS and to improving data on social care. To ensure the full potential of data can be realised, the government must ensure transparency on how it will be used and the rights and options people have, as well as engaging with the public and health care professionals to build trust and show people how their data can improve the NHS and save lives."