Novartis opens digital healthcare innovation hub in Montreal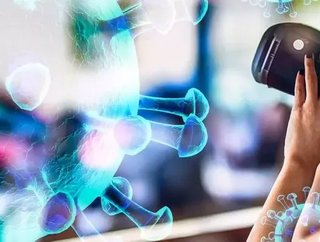 The centre will gather experts to develop new digital healthcare solutions...
Pharmaceutical giant Novartis is set to open a new centre for digital innovation in Montreal. 
The announcement was made at the virtual XEFFERVESCENCE Digital and AI in the Healthcare Industry event, attended by federal and provincial ministers and key members of the healthcare industry. 
The Novartis Canada Biome Digital Innovation Hub will be located within Montreal's artificial intelligence research institute, Mila, and will enable experts in healthcare, data science, technology and AI to come together. 
With this new hub, Novartis aim to develop new, scalable digital solutions for patients and healthcare organisations. It follows the launch of similar Biome's in California's Silicon Valley, the UK, France and India. 
Mila and Novartis formed a strategic partnership last year, which will enable startups and entrepreneurs to have access to the Novartis Canada team. One example of this is virtual care specialist company Insig Health, who are planning to launch a digital health accelerator that will provide tools for healthcare practitioners to advance their virtual care practice. 
Several companies have already joined the Biome network including ConversationHEALTH, who create AI chatbots for healthcare companies, and Amblyotech, a digital therapeutics company. 
Christian Macher, Country President for Novartis Pharmaceuticals Canada, presided over the virtual inauguration of the Biome. In a speech to attendees he said: "We are extremely fortunate to have access to a rich and vibrant technology community here in Montreal and throughout Canada. Our goal with the Biome is to become the leading health tech pharma company in Canada, working in collaboration with health tech pioneers who will become our partners in creating better healthcare solutions that can help enhance and accelerate the patient journey from diagnosis through treatment. 
"We will be calling on start-ups to join us to help address some of the healthcare challenges Canadians face."
The Honourable Navdeep Bains, Minister of Innovation, Science and Economic Development was among the virtual attendees. He said: "It was with projects like Novartis' new Biome facility in mind that our government invested $125 million in the Pan-Canadian Artificial Intelligence Strategy. 
"Investments like these ensure Canada is a world-leading destination for talented researchers and companies in AI and healthcare innovations. This new facility is an exciting step in our collective efforts to create innovative solutions for patients and healthcare providers in Canada and around the world."