Online checker helps tackle diabetes in the UK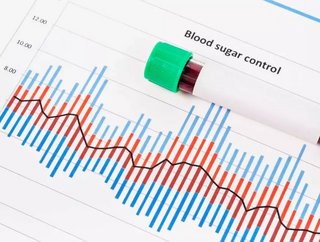 The tool is part of the NHS digital programme to prevent diabetes...
An online tool that lets people check if they're at risk of developing Type 2 diabetes is being promoted around the UK by the Diabetes UK charity and the taxpayer-funded National Health Service. 
The online checker is part of the digital stream of the Healthier You: NHS Diabetes Prevention Programme (NHS DPP), a platform that helps people monitor their lifestyle with the help of a free, personal virtual health coach, with the aim of reducing blood sugar levels and prevent or delay the onset of the illness. 
One in ten people over 40 in the UK are now living with a diagnosis of Type 2 diabetes, and Diabetes UK predict that if not tackled more than five million people will have the condition by 2025 . 
The Diabetes UK Know Your Risk tool aims to help individuals find out their risk of developing Type 2 diabetes within the next ten years. It's been developed in collaboration with the University of Leicester and University Hospitals of Leicester NHS Trust. 
The tool asks seven simple questions on age, gender, ethnicity, family history, waist measurement, Body Mass Index and blood pressure. Using a points system, it then identifies if the person is at low, increased, moderate or high risk of developing the condition, and based on this score advice is provided such as lifestyle changes or a GP referral. 
The charity recommend Know Your Risk as being particularly useful for people from Black, Asian and minority ethnic groups, and socially deprived groups who are at greater diabetes risk. Diabetes has been found to be a factor in increasing the severity of coronavirus, which has disproportionately affected these groups . 
The NHS DPP digital stream offers support to people at risk of the disease through the use of digital interventions such as wearable technologies that monitor levels of activity, apps to access health coaches, online peer support groups and being able to track goals online. . 
The UK's NHS approach to managing and preventing diabetes was recently called world-leading by experts.