People moves: Summit Health, Novant Health, Capital Rx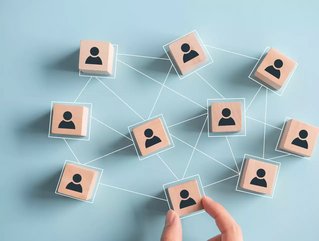 The latest appointments in healthcare
Summit Health hires new CEO 
 Jeff Alter is the new CEO of Summit Health. Alter was previously Executive Vice President of Anthem Health Solutions and President of IngenioRx, Anthem's pharmacy business. Before this he was the CEO of UnitedHealthcare's Commercial Group. 
The healthcare network formed in 2019 following the merger of Summit Medical Group and CityMD, and now has more than 2,000 providers in 200 locations across New Jersey, New York and Central Oregon. 
"I'm honoured and excited to deepen my connection to Summit Health and further the work we've done to become an organization known for high quality, value-based health care – centred on the patient. 
"That's one of the things that brought Summit Medical Group and CityMD together, and it's a guiding light for our future. I look forward to working with the exceptional team as we continue to provide the best possible care no matter how our patients come into our network – by walking into one of our urgent care centres or by seeing one of our many specialists."
Novant Health Cancer Institute names new executive 
Novant Health has named Dr David Rizzieri as the system physician executive for the Novant Health Cancer Institute, a leading cancer centre for the state of North Carolina, in the US,  treating more than 100 different types of cancer. 
Rizzieri is a medical oncologist with over two decades of experience. He has published more than 200 articles on cancer, and has served as national chair of multiple trials with the Alliance for Clinical Trials in Oncology. 
Dr John Mann, senior vice president of Novant Health institutes, commented: "The Novant Health Cancer Institute strives to be the go-to regional resource for front-line cancer treatment and care. Dr Rizzieri brings a wealth of experience that I believe will allow us to build on our already strong foundation to provide top-notch comprehensive cancer care to patients across the communities we serve."  
Capital Rx hires new Chief Financial Officer
US healthtech company Capital Rx has hired Ari Fischel as Chief Financial Officer. Fishchel has worked in financial management for two decades, most recently at  Oscar Health. 
He joins Capital Rx as the company approaches a growth rate of around 400%. He will be responsible for driving financial projections and forecasting, managing capital allocation, and growing Capital Rx's finance and accounting teams.  
"Having experience in other key areas of healthcare where transparency rules and regulations dominate, it is hard to believe the chaos that is allowed to continue in the prescription drug marketplace," said Fischel. "I'm delighted to join Capital Rx as more and more payers catch on to the promise of ethical and transparent drug pricing. I look forward to working with AJ and the team as the company embarks on the next chapter of its growth journey."