People moves: Talkiatry, eHealth, Bia Care, Doceree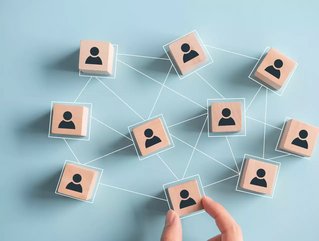 Our weekly round-up of the latest appointments in healthcare
Talkiatry appoints chief growth officer
US mental healthcare provider Talkiatry has appointed Alex Kozersky as chief growth officer, as the company expands services across the country. 
Kozersky most recently served as Chief Sales Officer at Trellus Health, where he successfully launched its condition management programme for health plans and employers nationally. Prior to Trellus, he was the Senior Vice President at Talkspace, responsible for its health plan sales and business development, and has also held roles at OptumHealth, Cigna Behavioral Health and UnitedHealthcare.
In his new role at Talkiatry, Kozersky will support the company as it expands its insurance partnerships in connection with a national roll-out. 
eHealth hires new chief financial officer
Health insurance firm eHealth has appointed Christine Janofsky as chief financial officer, with a remit to oversee financial strategy, planning, tax and treasury. With the addition of Janofsky, 40% of eHealth's senior leadership team is now made up of women. 
Janofsky joins eHealth from Lincoln Financial Group, where she has served as senior vice president and chief accounting officer since 2016. Here she also led the working group for diversity and inclusion within the corporate finance team.
"eHealth is setting the standard for how beneficiaries research, select, and enroll in Medicare plans best suited to their personal needs," she commented. "It's an exciting market with incredible growth potential. I look forward to joining eHealth's leadership team, working with the board of directors, and contributing to the company's future success."
Bia Care appoints chief menopause officer
Menopause startup Bia Care has appointed Dr Juliet Balfour as chief menopause officer. 
Following the launch of the Bia Care virtual clinic in July 2021, Dr Balfour will work alongside the founders to expand their model to provide clinically-led remote menopause care in the UK. 
Dr Balfour has over 30 years of experience in women's healthcare. She has been doctor in the National Health Service (NHS) since 1991 and is now working to improve NHS menopause services in Somerset region of England. Dr Balfour is also a member of the British Menopause Society, where she's recognised as a Menopause Specialist. 
"The Bia Care model offers a new option for perimenopausal and menopausal women, providing evidence-based information in a supportive and secure group online environment" she said. "Experts can discuss menopause and hormone replacement therapy (HRT), leading to an individualised HRT prescription if indicated, plus give advice on looking after the pelvic floor, eating healthily and other lifestyle factors.
"I'm thrilled to be joining the team at Bia Care to help expand this model to help women from all over the UK improve their current symptoms and long-term health."
Doceree hires European president
Physician marketing platform Doceree has hired Gareth Shaw as President for UK and Europe, to grow the company's operations across the region. 
Prior to joining Doceree, Gareth was the General Manager for Global Programmatic at PulsePoint, and has also held positions at Yahoo! and Experian in sales and operations. 
The platform connects pharma brands to physician-only digital sites. Headquartered in New Delhi, Doceree now has offices in the US, Europe and India.