Post-COVID-19 digital transformation in healthcare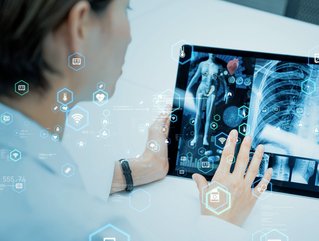 Ranjan Singh, Co-Founder and CEO of HealthHero, explores the impact of COVID-19 on digital transformation and the future of healthcare
New technologies are radically changing how companies operate and the environments they are operating in.
Sectors such as travel, banking and retail have already benefited from the disruptive effect of digital technology – improving and streamlining traditional organisational processes and granting consumers access to services and goods at the tap of a finger.
Gone are the days when you would need to go and queue up in a physical bank to transfer money, set up an account or handle your mortgage. Now, online banking has become an accepted standard among consumers. This is true of travel as well; the rise of companies like Airbnb, Booking.com and Expedia have demonstrated the value that technology can unleash through innovating and augmenting typical business models and unlocking significant value.
In a rapidly transforming world, the healthcare industry has struggled to keep pace with other sectors. However, it's arguably one of the industries that needs digital transformation the most. An ageing and growing population and increased demands for health services mean the industry is facing overwhelming capacity requirements. On top of that, GP numbers in England have been declining every year since 2015 (Source: BMA) and across Europe, there is currently a shortfall of 250,000 GPs.
The traditional healthcare model is only exacerbating these issues. The system only offers a one-size-fits-all entry into the system for patients, either through an appointment with a GP or a visit to A&E. This approach means having some of our most qualified clinicians as a first point of contact for patients, no matter the ailment or patient need.
COVID-19 has highlighted these endemic struggles further, demonstrating the need for radical digital transformation to deliver better support for healthcare systems, GPs and healthcare professionals that delivers a better patient experience.
These are challenges that require smart use of technology and digital transformation. We need to build on the momentum provided by the rapid response to COVID-19 and continue to drive the change. Barriers to digital adoption are falling away, and we need to seize this opportunity to drive the healthcare industry forward.
During the pandemic, we saw that people quickly adapted to digital. When GP surgeries closed and people were advised to stay at home, they adopted the NHS app, COVID-19 passports, and switched to online or phone call appointments. These events proved that digital platforms could help support healthcare, health systems, patients and medical professionals through a very difficult period.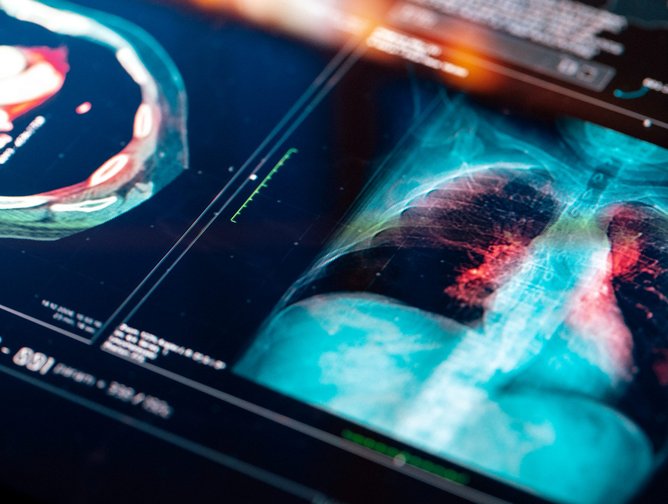 How does HealthHero help to shape the future of healthcare?
We can and must do more to embrace a digital healthcare future. 75% of primary care consultations in Europe could be resolved remotely. However, less than 1% of them are carried out digitally. It is critical that we reduce the burden on healthcare systems whilst maintaining the highest level of patient experience.
We are reconfiguring the patient journey to make it more efficient and a better experience by combining digital convenience and human expertise. We help people directly via online teleconsultation in some markets, via third parties such as employers and insurers. We serve as many patients as we can across Europe, using the optimum combination of channels available. HealthHero is reimagining healthcare with smarter solutions including clinical tools for mind and body, communication tools and clinicians themselves, who deliver services remotely and face-to-face where required. Augmenting clinicians is a critical way in which we help serve patients and have a big impact. While face to face appointments are still essential in any healthcare system, clinicians need to be given the freedom to focus on the people who need their help most. In order to do this, we need to reconfigure how clinical capacity is managed. Online consultation tools like Doctorlink - HealthHero's clinical-grade triage assessment – allow clinicians to use their time more efficiently and effectively.
By marrying digital convenience and human expertise, we can support healthcare systems to facilitate better patient outcomes. For example, Doctorlink can help navigate NHS users to the right practitioner or course of treatment without necessarily going through a GP, while simplifying tasks such as extending a fit note or prescription. In addition, we provide online out of hours consultations with remote NHS clinicians – making it easier for patients to speak with a GP at a convenient time.
Our vision is to create a healthcare service where we make the best use of digital channels to enhance the traditional patient journey. We're building a platform which is engineered from scratch to build pathways that direct patients to the best suited clinician for a better experience and outcome.
It will connect every touchpoint in the healthcare ecosystem and empower patients to take ownership of their healthcare and allow GPs and other clinicians to have access to the most efficient processes possible. We like to call this "Digital Healthcare 3.0".
We've made great strides in our journey toward digital-enabled healthcare. But there is much to do, and the future is more exciting still.