A problem shared: collaborative PGME the key to a futureproof NHS workforce
By Martin Stanford, Product Manager & Ryan Campbell, Client Support Manager, Hicom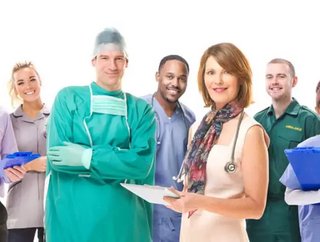 As the NHS turns 70, pressure on its workforce continues to grow and is an issue that is increasingly being recognised by Health Education England (HEE...
As the NHS turns 70, pressure on its workforce continues to grow and is an issue that is increasingly being recognised by Health Education England (HEE) as part of current NHS policy. This is demonstrated in the latest HEE workforce consultation paper, which repeatedly emphasises that developing, improving and transforming the workforce 'requires collaboration between organisations'. If the NHS is to futureproof its workforce and ensure all its staff are appropriately trained and developed to deliver high quality care, PGME teams need to think differently and act differently. So how can trusts help PGME departments drive excellence in the training and development of the NHS workforce?
Pressure on PGME
The current demands on trust administration and PGME departments are significant. At the base level, trusts need to ensure they have the right level of appropriately trained staff capable of delivering patient care to the expected standards – now and in the future. Alongside this, they must effectively administer all the ongoing needs of their workforce; induction, time and attendance, scheduling, leave administration, quality visits, statutory training and much more. It's a crucial role, central to effective workforce planning.
However, the function has traditionally operated in isolation, its work typically underpinned by software and tools that are separate from other IT systems used in hospitals. In many trusts, workforce data has typically been captured and managed via spreadsheet, presenting risks that include data errors, duplication and time-consuming paper-based processes – and obvious operational limitations caused by a lack of data visibility.
Optimising NHS data
There is now widespread recognition that better use of data can drive informed decision-making. Updated technical guidance for workforce planning 2018/19 mandates trusts to use data to inform staffing demand forecasts, workforce KPIs and PGME. For the latter, HEE also requires detailed information on the number of consultants and other staff in medical specialties in order to balance investment between current service needs and the future workforce. Its new template asks for the number of foundation trainees (Y1 & Y2), the number of consultants (in post and required), and the number of doctors in training.
In addition, there are plans to go much further in terms of workforce optimisation. For example, the consultation exercise for the health and care workforce strategy explicitly asks what additional data is required to ensure the NHS can plan effectively and align workforce, finance and service planning.
Using current methodology, many NHS trusts will struggle to provide the sophisticated data and analytics required to transform workforce planning. Fortunately, technology solutions are available that can support all aspects of workforce planning, today.
A centralised and collaborative solution
In the crucial world of PGME, simple and familiar web-based tools not only exist, they're increasingly being adopted by trusts to drive necessary changes to traditional processes. The most progressive are leveraging centralised platforms that provide visibility and access to data across all aspects of the workforce life-cycle; recruitment, training, development and management.
See also
These intuitive, centralised tools are improving data accuracy, productivity and workflow processes – and freeing up PGME teams to focus on delivering high-quality learning experiences for their trainees. Moreover, with new EU data protection regulations (GDPR) poised to take effect imminently, use of digital solutions is helping trusts eradicate the Information Governance risk posed by traditional spreadsheet methods / usage.
The increased adoption of centralised workforce management solutions will undoubtedly enable trusts to become better-placed to optimise collected data – fuelling real-time and predictive analytics to support operational planning, staffing forecasts and the attainment of wide-ranging workforce KPIs.
Furthermore, because web-based tools allow secure access to all authorised users irrespective of their location, the solutions pave the way for greater collaboration within organisations and among PGME communities across regions. At a time when the NHS is under the national microscope, centralised tools have the potential to break down the silos that have previously cocooned PGME and help multiple trusts share infrastructure, processes and best practice.
The good news is that such collaboration is not just an ideology – it's actually beginning to take shape. A great example of this can be seen in London where 15 trusts – including influential organisations like Barts, King's College and Imperial – now use a single, centralised system to manage all aspects of PGME.
The trusts have shared the cost of the deployment, yielding significant cost-savings. However, the efficiency and operational gains enabled by multi-trust collaboration are arguably of even greater value. Whilst each trust has been able to customise the solution to suit their own individual needs, they're also able to share processes, intelligence and best practice as they tackle the challenges set by HEE. What's more, the system – a genuine partnership – is giving PMGE departments at London Trusts a unified voice back to the Local HEE team.
The approach, powered by simple technology and the willingness of all PGME stakeholders to collaborate, is perfectly aligned with the kind of multi-trust collaboration advocated in the draft workforce strategy, the Single Department Plan and the NHS Five Year Forward View. The London experience provides a strong indication that it can work.
A problem shared
As the NHS approaches 70 and the real-world demands on it continue to mount, historic ways of working are no longer enough. If they're to meet their goals and deliver an NHS workforce fit for the future, PGME departments may need to help each other to help themselves. Technology can – and indeed must – play its part.