ShiftMed expansion to lead digital health labour marketplace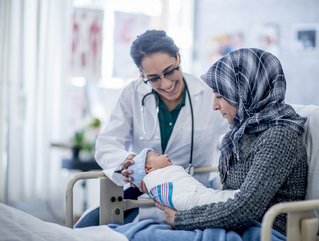 Digital healthcare company ShiftMed drives access to healthcare professionals. CEO Todd Walrath says new funding will enable hospital integration
Digital healthcare workforce management marketplace, ShiftMed, has raised US$200m from major healthcare investors to accelerate its reach across the Healthcare market.
Investors include Panoramic Ventures, Blue Heron Capital and Audacious Capital.
Healthcare workforce management platform helps hospitals
The ShiftMed platform is the #1 nursing jobs mobile app on the App Store, with more than 350,000 nursing professionals. It connects licensed nurses to hospitals, assisted living providers and skilled nursing facilities.
ShiftMed offers users software tools and direct access for shift scheduling, helping hospitals fill vacancies.
In December 2022, the company expanded its benefits package to include:
Free annual tax filings
ShiftMed employees are W-2 employees. This means their taxes are paid, employees get credit for retirement benefits and are eligible for unemployment benefits.
Affordable Health Benefits
Hooray Health provides its network and their families with quality, affordable health insurance benefits. Eligibility begins after just one shift.
Convenient Commute
ShiftMed has also partnered with Uber Health, so users can access on-demand rides for shifts, as well as UberEATS meal vouchers and grocery delivery services.

Healthcare staff retention
Todd Walrath, CEO of ShiftMed, is excited about what this could mean for healthcare professionals and hospital workforce.
"The need for on-demand labour continued to increase in 2022. Post Acute providers were early adopters of contingent staffing models and now we are seeing large health systems leverage labour platforms as well," says Walrath. "ShiftMed's new funding will enable us to integrate into hospital enterprise systems and truly create a partnership that will reduce reliance on expensive travel nurses as a primary solution while increasing retention of current staff."