Snowflake's Health & Sciences Data Cloud for better business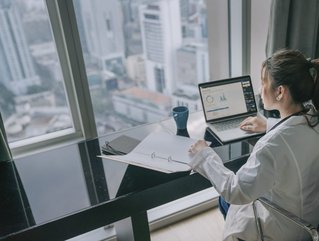 The Health & Life Sciences Data Cloud from Snowflake offers healthcare companies a platform for single, integrated and cross-cloud data usage
Data Cloud company Snowflake has announced the start of the Healthcare & Life Sciences Data Cloud. The business was founded in Bozeman, Montana, United States, in 2012.
Sharing data and protecting healthcare
The Cloud is designed to reduce data silos and allow healthcare companies to have a 'single, integrated, and cross-cloud data platform'. Through Snowflake's platform, healthcare businesses will be able to safely centralise and exchange sensitive data - an increasingly important issue for healthcare companies who want to protect themselves from cyberattacks.
Sharing healthcare data appropriately and securely
Customers include Anthem, Health Catalyst, IQVIA, Komodo Health, Novartis. Users Spectrum Health and Priority Health continue to strive to improve health, inspire hope, and save lives by delivering personalised health made simple.
"A key component of our integrated care approach is being able to know the whole person, and, when appropriate, being able to share data to address holistic patient needs," said Chris Crook, CIO at Priority Health, SVP Information Services at Spectrum Health. "With Snowflake's Healthcare & Life Sciences Data Cloud, we can easily and securely share and curate data from a single source of truth to realise the integrated care mission, offering the best possible outcomes and patient experience."
Novartis remains focused on reimagining medicine to extend people's lives.
"We must put data and data science at the heart of everything we do," said Loïc Giraud, Novartis' Global Head of Digital Platform & Product Delivery. "Snowflake's Healthcare & Life Sciences Data Cloud is helping us turn our data into incredible sources of insight by accelerating our ability to ingest, curate and share data in a timely manner that wouldn't be possible with other solutions. Snowflake is helping us get our patients faster access to the medicine they need."