Tackling healthcare's digital divide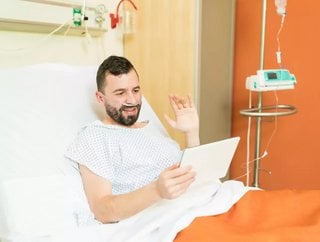 Uday Bose, UK and Ireland Managing Director and Head of Human Pharma at Boehringer Ingelheim, on addressing healthcare's digital divide
COVID-19 has undoubtedly accelerated digital transformation within the NHS, with a remarkable increase in remote consultations and monitoring. The government is focused on using this opportunity to embed improvements and spearhead digital maturity in the NHS by investing in IT infrastructure and funding for hospitals to develop their digital strategies.  As this new NHS experience evolves, it is vital that its digital roadmap is underpinned by patient-centricity and sustainability and that solutions are delivered through partnership. 
Due to the unprecedented scale and pace of the global pandemic, it is understandable that the opportunity to consult on digitisation was limited. However, as we come out of the shadows of the pandemic, we need to ensure that digital expansion moves forward with careful consideration of what good patient-centric care looks like in a digital delivery model.  
Involving the patient
A report published from The Patients Association, 'Digital Health During the COVID-19 Pandemic' found that patients want to be involved in decision-making and have more control over their care. We can create solutions that offer more effective and efficient delivery of health services at every level by involving patients in the design of services and addressing their data concerns in a transparent manner. 
As we re-imagine a more sustainable, digital NHS, it is vital that we involve patients at every step of the journey. By transforming systems through digital innovation, we can help to create a future-proofed NHS, co-designed by patients with the potential for improved capacity and use of resources. Building better value back into the system, will make it sustainable for the longer-term and will help clinician time to be deployed on those patients with the most urgent care needs. 
However, hardwiring innovation into the NHS comes with its challenges, as discussed in our recently published 'An Innovator's Guide to the NHS'. The report shares insights from NHS stakeholders and highlights some recommendations on how policymakers can better build digital capacity. There has never been a greater need or opportunity for innovators, health institutions, industry, patient representatives and the NHS to come together, to harness the current innovation momentum.
The digital divide
While digital technology undoubtedly brings greater value to our health system and has the potential to positively impact the patient experience, bringing appointments and resources into a patient's home and the promise of reduced waiting times and expanded access to services, digital transformation will not be the solution for everyone. 
With an estimated 11.7 million people in the UK lacking either basic digital skills and/or poor access to digital services, there is much to be done to address the digital divide and to ensure we provide patients with choice and ensure non-digital options are still available. 
Age remains the biggest indicator of whether an individual is online and it is not just the very elderly who are under-equipped as 52% of those offline are between 60 and 70 years old. Often, it is the most vulnerable and disadvantaged who are the most likely to be digitally excluded, and so we cannot separate social determinants from health outcomes. 
Pandemic recovery
As we navigate our recovery from the pandemic, it is vital that our journey towards digital transformation does not slow down. 
At Boehringer Ingelheim, we are committed to working with innovators and providers who are driving transformation with a firm eye on the end user and equitable access to care for all patients. We recognise that new thoughts and ideas around systems, practices and technology will take us further and faster down the road towards net zero too and that new digital technologies that cannot prove sustainability credentials will not get past the door.
The central challenge is to meet the needs of today's population as well as having a firm eye on future generations, but that's always been central to our purpose and the way we work at Boehringer Ingelheim. Of course, the evolution towards a modernised and sustainable NHS will involve barriers, but we have growing clarity and understanding that through a patient focused and partnership approach we can deliver a digital health service that is accessible to all.