Top 5 essential digital skills for healthcare leaders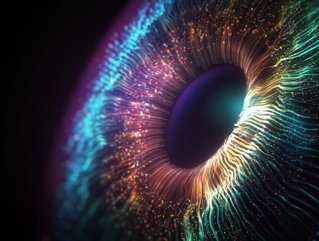 Digital healthcare
Sarah Gilchriest, President of Circus Street, explores the Top 5 digital healthcare skills for senior healthcare leaders, from AI to data to social media
The year ahead could be a challenging one for many in the healthcare industry. The economic downturn means that budgets will be under pressure, and so healthcare companies are needing to look at cost-effective ways to stay ahead of the competition. At the same time, the commercial landscape continues to rapidly evolve as the digital bar continues to be raised at a speed and scope that is unprecedented.
"Businesses need to keep up to speed with these changes unless they want to risk falling behind their competitors," says Sarah Gilchriest, President of Circus Street. "Patient journeys have permanently changed, and virtual interaction has accelerated. Consumers and customers have higher than ever expectations of the digital capabilities of the companies they use, and require a more personalised and instant service than ever."
According to Gilchriest, businesses therefore need to look at how they can ensure they are positioned to benefit from the technology available to them in order to best drive their business forward in 2023.
"Many healthcare businesses typically lay the foundations of digital capabilities in technologies and third party partners, but to truly scale this needs to be driven by leadership," she says. "These employees need to be given the opportunity to gain the knowledge and tools to use advanced and ever-changing technologies to support them in the workplace. Customers will reap the benefits of this approach, and it will ensure your retail business is future ready. So, what are the critical digital skills healthcare leaders should focus on in order to drive transformation, and help ensure their companies are prepared and agile enough to navigate the period ahead."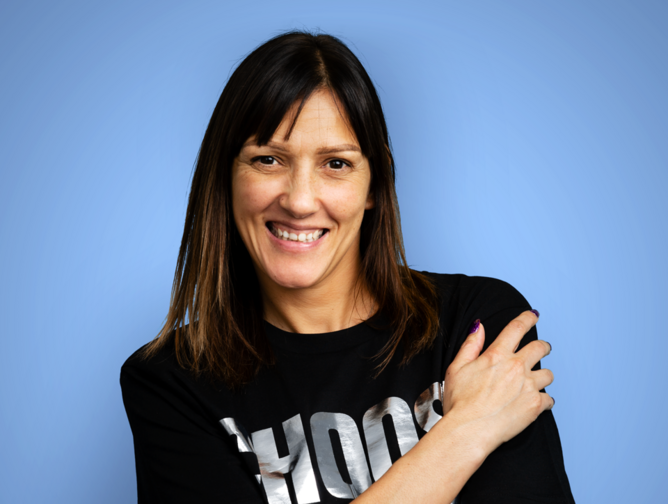 Sarah Gilchriest
5. A healthcare data critic
"Data is vital for successful growth, and businesses desperately need the analytical skills required to effectively turn the information available to them into profit. At the root of this is the critical and rigorous evaluation of data. Success lies in considering the tasks that you want to perform, the data that you will need, how you will safeguard information, and how you will leverage it to build business cases and inform decisions. The more data expertise you can require the more future proof and attractive your skill set becomes. At the very least, the leadership team needs to have a basic understanding of statistics to apply data insights to their daily work thoughtfully."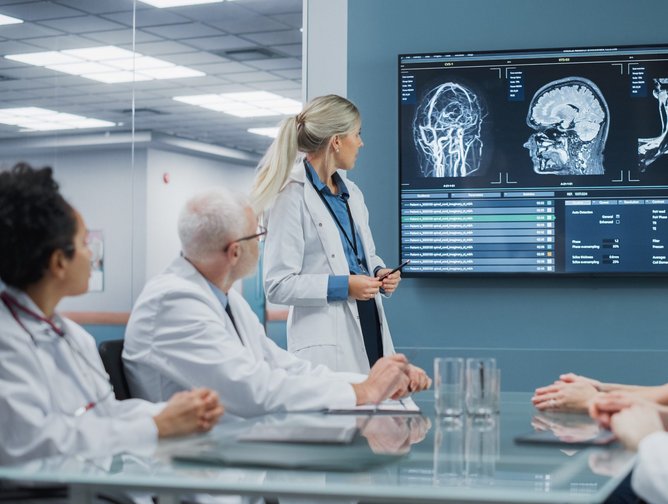 Digital healthcare
4. Getting to grips with AI in healthcare
"We are living in a new age of AI and automation. The use of it will become increasingly common and ever more sophisticated, starting to really transform the way we do business. Businesses are increasingly adopting these technologies to aid and scale deep thinking and analysis. With this comes a requirement for businesses that want to be at the forefront of innovation to furnish their leadership team with a proper understanding of AI and new techniques such as machine learning, and the way it can support and empower a modern team. Colleagues need to be made aware of the possibilities that AI offers and its evolving changes, in order to understand potential AI applications in healthcare."
3. The power of social media in healthcare
"More and more users are becoming aware of products, making purchasing decisions, and consuming brand media via social media. At the same time the space is constantly evolving in terms of the relative popularity of platforms and how they are being used. These channels can not be fully understood simply by reading research or blogs - they need to be experienced. This means becoming an active user. Younger marketers who use high growth sites like TikTok, Reddit and Instagram have a clear advantage over their older colleagues who may have restricted their online presence to the likes of Twitter or Facebook. Being a well rounded digital expert means understanding every available social channel - even if you are not the target demographic."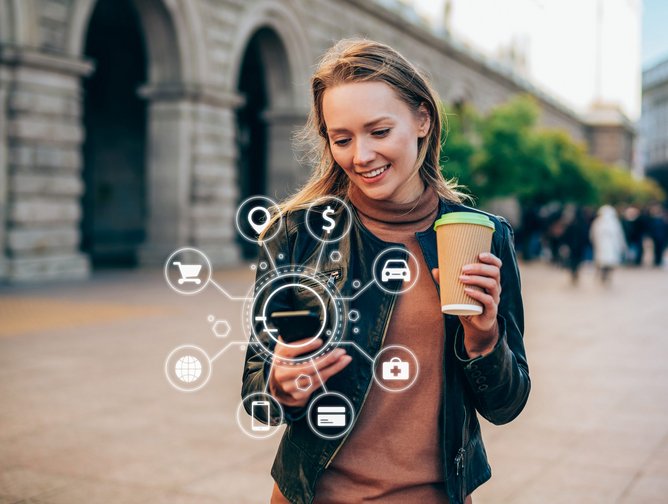 Healthcare data
2. A digital healthcare leader
"To be an effective team leader it's necessary to be able to adjust to the new digital environment that we work in, and the changing expectations of employees. Remote and flexible working is here to stay and this has brought about fundamental changes to the management experience. Understanding how to best use technology to manage tasks, monitor productivity and engage team members is critical. As is determining the best way to structure workflows, assess results and enable the equal development of remote and in office workers. In short, to be a modern manager you need to be able to lead both in the office and digitally."
1. An environmental advocate
"With the sheer volume of monumental news over the past few years, it can be easy to forget that we're also in a major climate emergency. Environmental concerns are not going to go away and will continue to rise up the corporate agenda. In all likelihood a combination of social and legislative pressure will eventually compel all businesses to act more sustainably. As a result, understanding factors such as sustainable sourcing, ethical supply chains, and carbon neutrality will be important for every marketer if they want to effectively protect their brand's reputation. The more knowledge and practical experience you have of running green focused marketing campaigns the better."