Fern Health partners with hospital on digital pain programme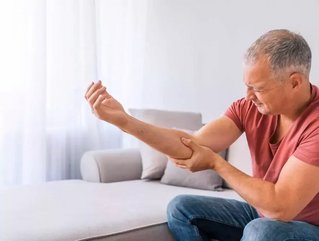 The new digital healthcare initiative will use AI and predictive analytics...
Fern Health, a company specialising in virtual musculoskeletal (MSK) pain management programmes, has partnered with one of the top-rated hospitals in the US to informs its digital therapy programme for pain management. 
Collaborating with Massachusetts General Hospital, the programme will use artificial intelligence and predictive analytics in conjunction with 10 million patient records to provide appropriate treatments as an alternative to opioids and other pain medication. 
The partnership between Fern Health and Massachusetts General first formed 18 months ago, and will now expand to include product lines, pilot new products in a clinical setting, and investigate new scientific approaches to pain management.
The company's current products include a digitally-delivered MSK pain management program that was originally developed with experts from the hospital, in consultation with clinical collaborators from the Spaulding Rehabilitation Network. 
The collaboration will provide Fern Health with scientific and clinical data so they can expand what they offer. For instance rather than administering treatment in a hospital, by replicating how a patient might experience treatment in a clinic it could become accessible from anywhere. 
"There are a multitude of gaps in the US healthcare system that unfortunately fail our patients with chronic pain, from lack of access to high-quality pain care to the proliferation of costly and often ineffective treatments" explains Mihir M. Kamdar, MD, a Pain Physician and Digital Health Advisor. 
"Evidence-based models of care are still rare in digital health solutions even though they have the potential to address these gaps and give clinicians innovative and effective care options for their patients."
Travis Bond, CEO of Fern Health, added: "At least half of the population suffers from physical pain and its cascade of effects across social, mental and emotional well-being," said Travis Bond, CEO, Fern Health. 
"This initiative marries science, clinical rigor, artificial intelligence and incredibly rich historical patient data sets with digital care delivery. It's a huge first step into a better future for pain management science and for the millions of people living with musculoskeletal pain today." 
Mass General has the country's largest hospital-based research program, part of Harvard Medical School. It has been ranked #2 in US News & World Report's Best Hospitals for 2019 - 2020.