UK university launches degree in digital health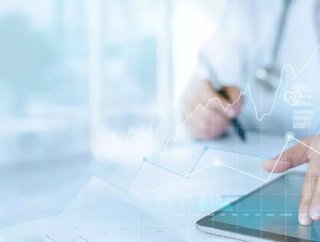 Renowned university Sheffield Hallam is aiming to help build a digital workforce in healthcare...
The UK's Sheffield Hallam University is launching a degree in digital health to help meet the growing demand for AI and data analysis experts in healthcare.  
The prestigious university, renowned for its science and engineering programmes, decided to create the postgraduate degree following the widespread adoption of healthcare technology in response to the Covid-19 pandemic. With this course the university hopes to improve progression for underrepresented groups, primarily women, into data science professions. 
Students on the new MSc Healthcare Analytics and Artificial Intelligence course will have access to state-of-the-art technologies in data analytics and artificial intelligence. The degree is targeted at healthcare employees who are interested in upskilling into technical roles, individuals who have taken a career break, and former healthcare staff looking to return to work, as well as clinicians in roles that are exposed to health data and dashboards. 
The course will prepare graduates for a career in healthcare solutions, including clinical informatics, project management, systems training and education, systems procurement management and information management. Students will learn how to: 
Manage the procurement, implementation and evaluation of digital healthcare technologies
Apply and critically appraise AI and data analytics technologies for their suitability to the healthcare sector
Evaluate the ethics surrounding data and artificial intelligence systems in a healthcare environment
Use data frameworks in order to develop new predictive healthcare analytics
Dr Chris Low, Associate Dean in the College of Health, Wellbeing and Life Sciences at the university, said: "This new course is just one of a range of innovative, digitally-driven courses at Hallam that are needed to develop the workforce skills that are becoming vital for effective healthcare services. As we have seen during the Covid-19 pandemic, diagnosis and treatment increasingly rely on using data to deliver the most efficient, compassionate care."
Sheffield Hallam is ranked as In the UK, it is one of the largest providers of nursing and midwifery education. A number of public health organisations will work closely with the university to deliver the course, including the Nursing and Midwifery Council, Health Education England, NHS Digital, and analytics and AI providers.   
The degree has been created following calls from the UK Government for universities to develop AI and data science degree conversion courses to help address the shortage of specialists in this field in the UK. Developing the digital skills of the workforce is part of the UK Government's (NHS). 
Natasha Phillips, Chief Nursing Information Officer (CNIO) at NHSx, explains further: "As an experienced CNIO I know that when we bring our expert clinical knowledge together with expertise in informatics, AI, change management and digital technologies we can do great things. This course, and those like it, with their focus on bringing our clinical knowledge together with knowledge from the domains of informatics and technology has the potential to develop clinicians with the expertise to transform healthcare. 
"In addition, I believe that the growing community of clinical digital leaders should be representative of the diversity of the workforce and the public we serve. I am thrilled that Sheffield Hallam University has recognised that and made scholarships available for underrepresented groups to ensure we can grow that diverse community. 
"I am hopeful that many of my nursing and midwifery colleagues will pursue careers in informatics and undertake the education that equips them with the knowledge to lead the professions and advance our clinical practice."