US$8mn seed round for drug discovery startup Protai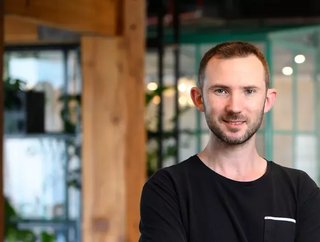 Drug startup Protai uses AI in its drug discoveries, to examine new layers of diseases. After US$8mn seed round, it's looking to expand
Today, AI-powered drug discovery startup Protai has announced an US$8mn seed financing round, co-led by Grove Ventures and Pitango HealthTech.
The funding will be used to:
Support its discovery programmes 

Maintain partnerships with pharmaceutical companies

Expand the Protai platform
Using AI to fight diseases
Founded in 2021, Protai is based in Tel Aviv, Israel. The company seeks to: 'Empower drug discovery with proteomics [the study of proteins] and artificial intelligence to unlock new layers of biological insights and to combat complex diseases.'
Using an end-to-end AI-based platform which maps the route of a disease on the protein level, Protai can embolden the observation of cellular functions and make way for new drug discoveries. 
Creating a database of high quality drug research
Protai's CEO and co-founder, Eran Seger, sees the platform as a unique compass for directing drug discovery. 
"We are systematically mapping diseases on the protein level to create an entirely new layer of functional information which enables us to identify therapeutic and diagnostic targets to better combat a wide range of complex diseases", says Seger. 
There are now 50,000 clinical samples in Protai's proteomic database - the biggest in the world. Protai will use this knowledge to:
Develop a baseline 

Create and study a simulation of a disease's biological functionals

Through clinical and preclinical stages, drug research and development will begin
"Protai is leading a paradigm shift in proteomics based drug discovery by creating a new class of high-quality data that was previously not available to drug researchers and development professionals", said Ittai Harel, General Partner at Pitango Venture Capital. "We are proud to support the founders and the company, as we expect its advanced technology to promote effective novel drug and biomarker development."
"Our investment in Protai highlights Grove Ventures' increasing commitment to the potential of AI in improving drug discovery and development," said Lior Handelsman, General Partner at Grove Ventures. "We are happy to partner with this exceptional team, and we are positive that Protai will make a huge leap forward in how drug candidates are selected and in how people are treated and cured."