The World Bank and WHO have noted significant disparities in healthcare services globally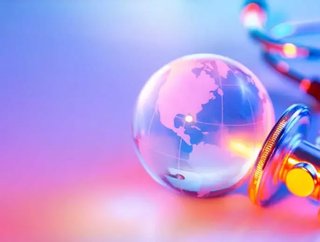 The World Bank and the World Health Organisation have highlighted significant disparities in health provision on a global scale in a new report. Titled...
The World Bank and the World Health Organisation have highlighted significant disparities in health provision on a global scale in a new report. Titled Tracking Universal Health Coverage: 2017 Global Monitoring shows the significant proportion who lack access to essential healthcare services, which has risen to 50% of the worldwide population.
Utilising 16 essential health services as indicators of the level and equity of coverage in countries, the report has highlighted that up to 100mn citizens are pushed into poverty as a result of escalating healthcare costs, with 800mn people regularly spending 10% of their household budgets on health expenses.
This has left many citizens left to choose between affording everyday necessities, such as education and food, or pay extortionate healthcare fees, leaving poor income families to live on just $1.90 per day.
"It is completely unacceptable that half the world still lacks coverage for the most essential health services," said Dr Tedros Adhanom Ghebreyesus, Director-General of WHO. "It is unnecessary.
"A solution exists: universal health coverage (UHC) which allows everyone to obtain the health services they need, when and where they need them, without facing financial hardship."
The notion of UHC is a hot topic within the healthcare industry at present, with the UHC Forum currently underway in Tokyo, Japan and over 100 countries in attendance. A key supporter in the development of UHC, the Government of Japan has sponsored the event in partnership with the Japan International Corporation Agency.
"The report makes clear that if we are serious – not just about better health outcomes, but also about ending poverty – we must urgently scale up our efforts on universal health coverage," commented World Bank Group President Dr. Jim Yong Kim.
"We need a fundamental shift in the way we mobilise resources for health and human capital. We are working on many fronts to help countries spend more and more effectively on people, and increase their progress towards universal health coverage."
On a positive note, the report has shown that the 21st century has seen an increase in the number of people able to obtain key health services, such as immunisation and family planning, as well as antiretroviral treatment for HIV and insecticide-treated bed nets to prevent malaria.
Related stories
Wide gaps of available healthcare services have been flagged within Sub-Saharan Africa and Southern Asia. Lack of financial protection means an increase in financial distress for families as they pay for these services out of their own pockets.
This has been flagged as a challenge even in affluent regions, such as Eastern Asia, Latin America and Europe. Inequalities in health services are seen not just between, but also within countries: national averages can shield low levels of health service coverage in disadvantaged population groups.
Universal Healthcare Coverage (UHC)
Building a robust, universal healthcare system is now seen as paramount to counteract rising healthcare costs on a global scale and place increased emphasis on quality. The UHC Forum 2017 is presently underway in Tokyo, where the  
The Government of Japan has announced that it will contributing US$50mn to the multi-stakeholder, Global Financing Facility (GFF) partnership in support of Every Woman Every Child.
Launched in 2015, the GFF will explore and improve the health of women, children and adolescents, providing greater impact within the health, nutrition and well-being of women, children and adolescents.
The GFF Trust Fund is supported by the governments of Canada, Japan, Norway and the United Kingdom; the Bill & Melinda Gates Foundation; and MSD for Mothers.
Japan has stated that it contributions to the GFF Trust Fund will help countries close the financing gap for reproductive, maternal, new-born, child and adolescent health and nutrition, accelerate progress on UHC, and reach the Sustainable Development Goals (SDGs) by 2030. Last month, the GFF expanded to over 25 countries.
"This contribution from the Government of Japan will help countries accelerate progress on universal health coverage," explained GFF Director Mariam Claeson. 
"We look forward to broadening our partnership and collaboration with the Government of Japan as we work with countries to expand access to quality health care and ensure that no one becomes poorer paying for needed prevention and care."