DHIS - East Coast 2023
Wed 07 Jun - Wed 07 Jun, 2023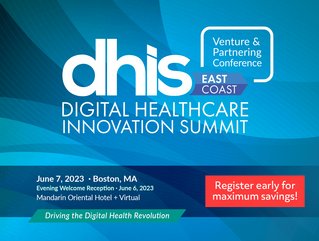 Register Now for DHIS East Coast 2023!
The Digital Healthcare Innovation Summit Returns to Boston - June 7th 2023!
Back in Boston - June 7th 2023!
Join other leading innovators, investors, payers, providers, and policymakers as we continue to help revolutionize healthcare by discussing the most pertinent topics to the field.
On the Agenda for 2023:
Future of Direct-to-Consumer Healthcare: DTC vs. B2B2C
Healthcare for Underserved Populations
Most Important Digital Health Regulatory or Policy Changes for the Next Couple of Years
Distributed vs. Centralized Care and the Future of Virtual/Home Healthcare
Current Trends and Challenges in Women's Health
Where's the "Tech" in Healthtech? The Rise of IaaS and IoT in Healthcare
Areas Ripe for Healthtech Investing
Hiring Clinicians in an Inherently Undersupplied Market
Cross Section between Healthtech and Fintech: Expanding Access and Improving Patient Affordability
Opportunities for Advancing Mental Health Treatment
Cost of Drugs-- What to do; How to do it?
Influence of Big Tech on Healthcare
Presentation of 2023 Digital Healthcare Innovator Award
Healthcare Executive Keynote Fireside Chat
Join the DHIS Community!
Networking opportunities include:
Panel Discussions
Keynote Talks
Networking Breakfast, Lunch, Breaks, and Closing Reception
Network with Event Sponsors at their Table-top Displays
Network in onsite breakout rooms face-to-face or in our virtual foyer via video chat
Privately chat with fellow virtual attendees via our virtual conference platform
Engage with our industry-leading sponsors in-person or in the virtual foyer
Take part in live Q&A with speakers and participants following each presentation
Register Now! Visit: http://bit.ly/3Zkei0A
Location
Mandarin Oriental Hotel
Boston + Virtual
View on map