GIANT Health Event 2023
Mon 04 Dec - Tue 05 Dec, 2023
The Business Design Centre - London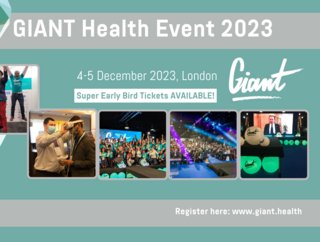 GIANT Health Event 2023
Annual flagship GIANT Health Event, London, 4-5 December, 2023
Join the largest, most valuable group of everyone involved in health and innovation.
📍Face to face! In-person festival at The Business Design Centre, London, England.
The GIANT (Global Innovation and New Technology) Health Event is the UK's leading, unmissable healthcare innovation festival; with 4 "shows within the festival". Come meet, network, learn, and do business with 100s of world-class speakers, immersive innovation presentations, the UK's leading health-tech start-ups pitching to investors show, and more. More info: https://www.giant.health/
Our vision is to improve the health and well-being of people around the world, by facilitating healthcare innovation and supporting health-tech entrepreneurs and investors.
GIANT 2023 is set to be our biggest event yet so don't miss out. GIANT Health event is an invaluable, cost-effective European event. Combining a real-world physical trade show and multiple conferences in central London.
Learn more about
A special 30% off code available for our members PARTNER30
Secure your discounted tickets: https://www.giant.health/tickets
Free passes are available for healthcare professionals: https://bit.ly/media-partners-free