Intelligent Health UK
Wed 24 May - Thu 25 May, 2023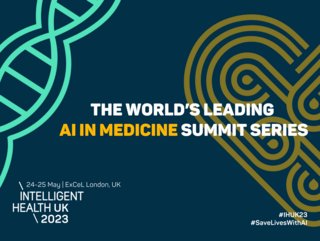 Intelligent Health UK 2023
Breaking down the barriers between Tech and Healthcare #SaveLivesWithAI
What's Intelligent Health UK?
Intelligent Health UK will return to London and bring together again the global AI and healthcare community – clinicians, hospital heads, data scientists, startups, academics, and investors – to advance discussions on how to apply AI and drive technological collaboration in healthcare.
The mission?
We want to accelerate the safe adoption of AI, to fully harness its benefits but to do so safely and ethically as well as, at scale. We're on a mission to drive forward technological collaboration and adoption of AI in health and care, by connecting clinicians, patients and decision makers in healthcare settings with technologists – and to inspire you, along the way! Get ready to think like a clinician and code like a developer.
GET 20% OFF YOUR IHUK23 TICKET BY USING THE CODE: HEALTH20