3 areas of focus to consider before undergoing a hospital inspection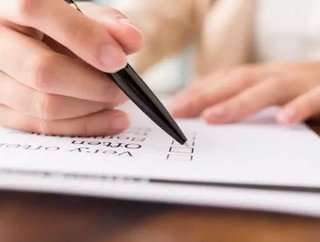 If you run a hospital, then you already know how important it is to make sure everything is clean and up to code. Missing the mark when it comes to hea...
If you run a hospital, then you already know how important it is to make sure everything is clean and up to code.
Missing the mark when it comes to health care inspections could result in heavy fines or closing down your facility altogether.
Although the United States has some of the cleanest, most efficient medical facilities in the world, some hospitals simply don't pass inspection and this is for a number of reasons.
RELATED TOPIC: Is your company promoting employee wellness?
There are many facets to the inspection process and not passing inspection in a certain category could lower your hospital's overall score.
For example, Consumer Reports recently performed a study on safety ratings in hospitals across the country.
The study found that the highest scoring medical facilities in the country still only received a safety rating of 70 to 75 points out of a possible 100. These include Massachusetts General Hospital, Mount Sinai Medical Center, New York and the Ronald Reagan Medical Center in Los Angeles.
According to the same study, hospitals, especially those that aren't up to code, contribute to nearly 200,000 patient deaths each year in the United States.
Based on this information, it's more important than ever for your hospital to put safety and maintenance inspections first.
RELATED TOPIC: TOP 10: Tips to improve patient satisfaction
Infection control is a top priority
At the end of the day, health care is a business.
As the following article looks at, the question is, could maintenance inspections help build your business?
Yes, and it all starts with making infection control a top priority in your hospital. This is especially true considering a majority of violations are due to subpar infection maintenance practices.
To avoid infection control violations, it's important to make sure your hospital's infection control officer is up to speed on all safety procedures.
This includes following all cleaning policies and procedures as well as educating staffers on proper medical waste disposal and cleaning guidelines.
Inform key staff members
Health care inspectors don't just inspect the facilities, but the staff as well.
Making sure all doctors, nurses and workers are on the same page about safety goals and practices is a must for your hospital.
Your hospital staff should be fully aware of safety procedures within their department as well as surrounding departments.
When your hospital as a whole practices the same safety measures, it ensures a safe, efficient facility that is more likely to be up to code.
RELATED TOPIC: 4 tips to recruit the best hospital staff
Have a regulation protocol
Hospital regulations change all the time, which is why it's important to make sure all departments have the latest regulation protocol in hand. One of the best ways to do this is hold monthly meetings for the purpose of discussing updated regulations.
You can either schedule meetings by department or with all the department heads from your hospital at the same time. The latter is helpful considering many regulations overlap from one department to the next.
Additionally, you can schedule meetings more often than a monthly basis depending on how critical the regulation updates are.
By keeping in mind the pointers above, your hospital will get a clean bill of health during inspections.
About the author: Adam Groff is a freelance writer and creator of content. He writes on a variety of topics including health care and business management.