3M to build a spin off of its Healthcare business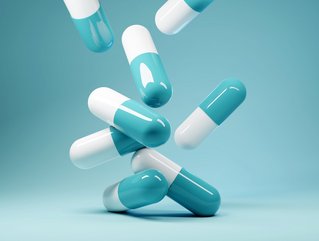 Material science innovator 3M is to build a global healthcare technology company spin off of the healthcare business it already runs, to focus on biopharma
Material science company 3M will build a spin off of its Health Care business, to create a global healthcare technology company with a focus on biopharma filtration and technology.
3M is a leading global material science innovator which had US$26.8bn in sales over 2021. Currently, 3M has four sectors: Safety & Industrial, Transportation & Electronics, Consumer and of course, Health Care.
Technology and biopharma in 3m's healthcare business
3M has been included on Ethisphere's list of the World's Most Ethical Companies for eight years and was also recognised as one of the Best Employers for Innovators by Fast Company. Now, 3M is looking to prioritise investments in sustainability.
As a standalone healthcare company, 3M will benefit from its well-documented agility and world-class leaders, who have years of expertise and track records in value creation. 3M's history of capital allocation strategies are expected to drive innovation for the new healthcare company.
In this new endeavour, the scientists working for the 3M biopharmaceutical industry are dedicated to using new technologies to increase the availability of life-saving biologic drugs.
Sustainable growth across the healthcare sector
3M chairman and chief executive officer Mike Roman is proud of the decision made and knows that it will support the healthcare industry.
Roman became chairman of the 3M board in May 2019 then CEO in July the following year. He leads more than 90,000 employees who work together to solve problems and improve lives across the world in its various sectors.
"Today's actions advance our ability to create value for customers and shareholders," said
Roman. "Disciplined portfolio management is a hallmark of our growth strategy. Our management team and board continually evaluate the strategic options that will best drive long term sustainable growth and value. The decision to spin off our Health Care business will result in two well-capitalised, world-class companies, well positioned to pursue their respective priorities."